Detachable Hinges Manufacturer
Detachable hinges have become a key hinge category for IHINGES because of our strength in developing and manufacturing detachable hinges.
We have been providing detachable hinges to our customers for many years and have received feedback from many customers on their use. This allows engineers to use this feedback and years of experience in producing removable hinges to upgrade, improve or develop new products. to continually meet our customers' individual customization needs.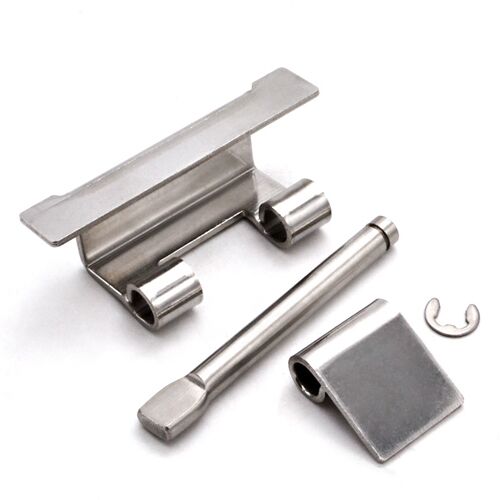 Ordering a detachable hinges is not complicated
If you do not find the right hinge for you in our regular product list. Then you can totally try to order one. The process is not complicated, you just provide a few sample data and our engineers will provide you with a satisfactory solution from a professional point of view. iHinges is a professional manufacturer of hinges from China. We have a strong supply chain, which makes the production cycle of our products much shorter.
All You Need To Know About Detachable Hinges
Detachable hinges generally consist of three parts, the left and right hinge blocks, and the hinge shaft. The left and right hinge blocks can be symmetrical or can be two different parts. This depends on the actual situation when the detachable hinge is ordered.
IHINGES mainly makes detachable hinges in stainless steel and zinc alloy, but if you have other requirements, please contact our engineers.
About product customization
What Factors We Need to Focus On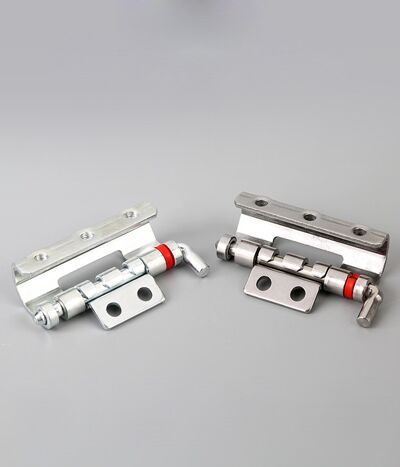 Regarding the customization of products, we can produce according to the samples provided by customers. We can also produce according to the drawings provided by customers. We can even provide the customer with a total solution designed around a simple request from the customer.
So you only need to provide your concerns, no other complex data, our engineers will keep in touch with you in the subsequent design of the program. You only need to tell our engineers your answers emotionally, and they will convert your emotional answers into rational data. And then check with you, that's all.
About The Material Of Detachable Hinges
Stainless steel material has the best performance, anti-corrosion, and anti-rust. Zinc alloy material is convenient for designing complex structure hinges and rich surface treatment. Iron is the most economical material and can also be made in different finishes.
Listed here are some of the detachable hinges ordered by our customers. The delivery of the product to the customer is not the final transaction, we will closely follow up on the use of the product. We would very much appreciate feedback from our customers on the use of our products.
For example, whether there is any inconvenience in the use process, whether the design is reasonable, and whether it blends well with the customer's product.
Now you can order a Butt hinge without any worries!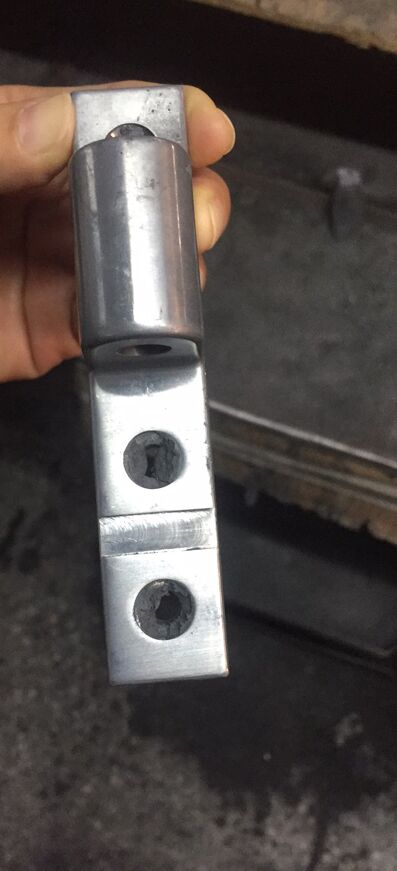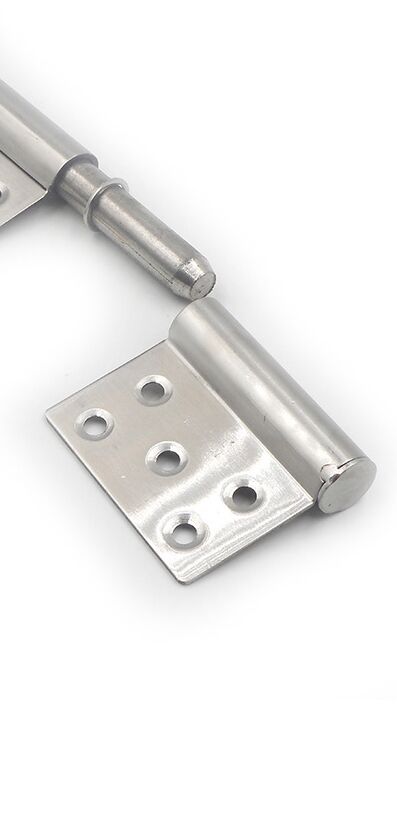 We Leave
No Room
For Doubt
We know you might have more questions, so here's a list of the questions we get asked the most about butt hinges.
How to install the detachable hinge?
We will provide a detailed installation dimensional drawing, you can install it with full reference to the dimensional drawing.
Do you come with mounting screws?
Generally we do not come with mounting screws, as the length of screws required for installation may vary from customer to customer.
Is the hinge suitable for installation on my device?
We will provide you with a 3D model so that you can simulate the installation on your computer to determine if it is suitable for your device. We can also provide samples for actual installation verification.
How do I choose the right size and material for butt hinges for my project?
When selecting a butt hinge size, consider the door's size, weight, and thickness. Generally, larger and heavier doors require longer and sturdier hinges. As for material, it depends on the application and the look you're going for. Brass or stainless steel hinges are great for their corrosion resistance, making them suitable for exterior doors or humid environments. For interior doors or furniture, steel, brass, or bronze might be chosen based on aesthetic preferences.
How many hinges do I need for a door and how do I install them?
Typically, doors require at least two hinges: one located near the top and one near the bottom. However, taller or heavier doors might benefit from three or more hinges to distribute the weight evenly and ensure smooth operation. To install, mark the hinge positions on both the door and the frame, chisel out recesses for the hinges so they sit flush, and then screw them in place, ensuring they're aligned properly so the door swings smoothly.
Can the hinges be customized in different colors?
Yes. Different materials will have different finishes. Stainless steel is generally polished. Zinc alloy material generally adopts electroplating, spraying and other surface treatment. Plating and painting can be in different colors.
Send us a message if you have any questions or request a quote.