Trailer Door Hinges Manufacturer
We are a manufacturer from China specializing in trailer door hinges. The main advantage is that we have a large number of products in stock and accept customized products. The delivery time is fast, and we can give customers more favorable price for the same quality products.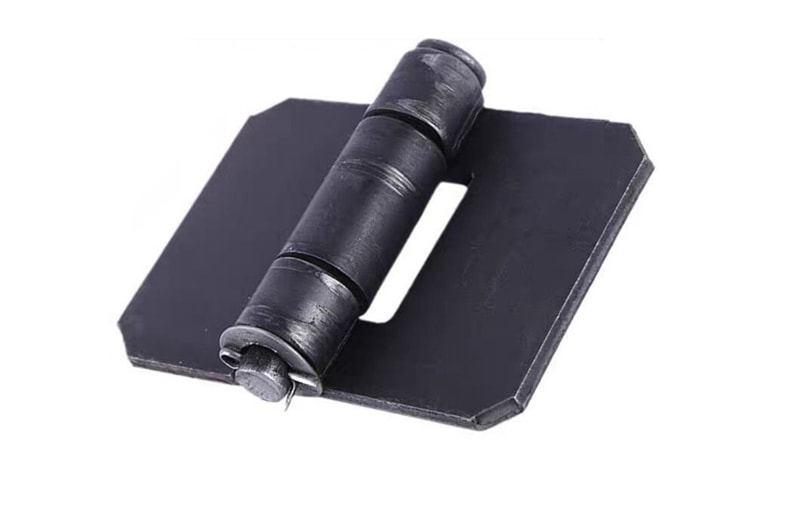 Specifications for Trailer Door Hinges
A wide selection of trailer door hinges are available in a variety of sizes and dimensions. If you are a dealer, our existing product specifications basically meet your needs.
If you are an end user, you will need to order a custom hitch for your truck. We can provide samples and quotes quickly.
Customized Trailer Door Hinges
IHINGES strives to customize trailer door hinges for use by local customers in different countries.
If you have designed drawings, we can manufacture according to the drawings provided by customers. We can also provide design solutions and produce large quantities for customers from their needs.
We don't just make trailer door hinges, we are involved in all products related to truck accessories.
Real Reviews from Real Customers
Here are some of the comments our customers made about our products.
These trailer door hinges are remarkably sturdy and have held up exceptionally well even with daily use. The installation was straightforward, and the quality is evident. Truly a great purchase!
I've tried various hinges for our trailers in the past, but these are by far the best. They provide smooth operation and have shown no signs of wear even after months of use. Highly recommended for anyone in the trailer business.
Quality and durability are paramount in our line of work, and these hinges deliver on both fronts. They've transformed the functionality of our trailer doors, making loading and unloading a breeze.
We know you might have more questions, so here's a list of the questions we get asked the most about trailer door hinges.
Depends on the situation. If it is a customized product, usually we require more than 1000 pieces. If it is a stock product, we have no minimum order requirement.
We usually have about 1000 of our regular products in stock!
Are these hinges suitable for all types of trailers, including both enclosed and open trailers?
Yes, our hinges are versatile and designed to be compatible with both enclosed and open trailers. Whether you have a cargo trailer, horse trailer, or utility trailer, our hinges are aptly suited for diverse applications.
Do you provide all the necessary hardware for installation, or will I need to purchase additional components?
Every set of our trailer door hinges comes with all the necessary hardware required for a standard installation. There's no need for additional components, making the installation process smooth and hassle-free.
Can the hinges support heavy-duty doors or just standard-weight trailer doors?
Our hinges are designed for both standard and heavy-duty trailer doors. The robust construction ensures that even larger or heavier doors operate smoothly and securely.
How often should I perform maintenance checks on these hinges to ensure optimal performance?
While our trailer door hinges are designed for minimal maintenance, it's a good practice to inspect them every 6 months or so, especially if your trailer sees heavy use. Regular checks will ensure they remain in optimal condition and last longer.
What materials are these trailer door hinges made of, and how do they handle long-term wear and tear?
Our trailer door hinges are crafted from high-grade stainless steel, ensuring durability and resistance to corrosion. Designed for the demands of trailer usage, they are built to withstand daily wear and tear and provide consistent performance over time.
We can also produce in other materials according to your customized requirements.
Send us a message if you have any questions or request a quote.