In industry, there are many special details that need to be taken care of. For example, we produce industrial hinges in order to solve the problem of glass shaking in the cabs of agricultural machinery and equipment. We need to design special hinges and other accessories to close or open the glass tightly.
Similar special parts are very many, we welcome customers to give us questions, we solve these problems for you through our products.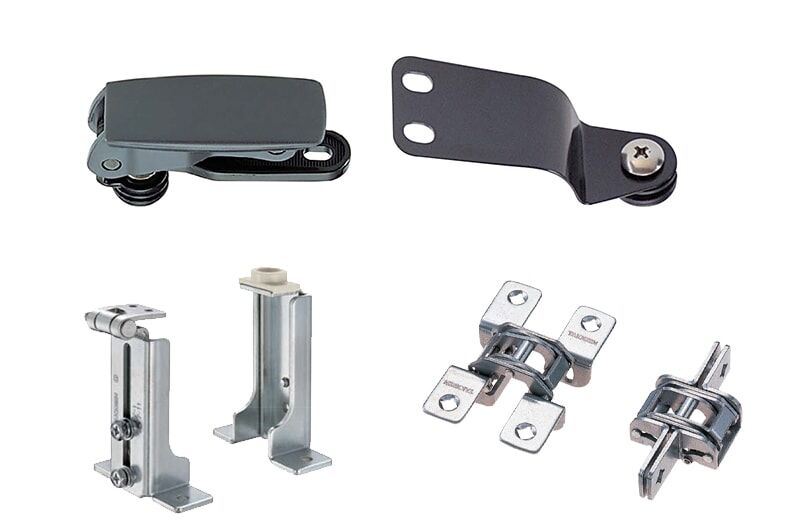 Special Hinge Specifications
We have made detailed instructions for the use of each specially designed industrial hinge. To let you understand its specific application scenarios. You can click on each picture to enter the product detail page to understand.
Many times you may not be able to find a special hinge that meets your needs. Welcome to contact us anytime to get the best solution and quotation.
Why Choose Special Hinges From IHINGES?
Versatile Plastic Hinges:
Discover our versatile Plastic Hinges designed to meet various application needs. Made from durable polyacetals (POM), these hinges offer reliable performance and functionality. The hinge's through-hole feature allows it to be used for electrical cord applications.
With a standard white color, these hinges seamlessly integrate into different environments. Whether you need to secure doors or manage electrical cords, our Plastic Hinges are the ideal solution.
Real Reviews from Real Customers
Here are some of the comments our customers made about our products.
IHINGES is a game changer in the world of industrial hinges. The custom-designed hinges we ordered exceeded all expectations in terms of durability and performance. The customer service was also exceptional, making the entire process smooth and hassle-free.
We've been using IHINGES products in our assembly lines for six months now, and the quality is simply outstanding. These hinges are built to last, and they have improved the efficiency of our operations. A solid investment that's well worth the cost.
I thought my needs were so specific that no manufacturer should be able to individually customize for a small number of needs. I didn't expect IHINGES to surprise me and help me out. These special customized hinges are made to order. It fits perfectly.
We know you might have more questions, so here's a list of the questions we get asked the most about special hinges.
Special hinges are industrial hinges that are customized for specific needs. Usually these hinges are customized and used only for that one customer. This requires an in-depth understanding of the customer's needs.
How to order special hinges?
When you need to customize hinges for your special needs, you need to tell us what function the engineered hinges need to fulfill. You can request in all aspects such as structure, material, size and finish etc. IHINGES will provide you with the solution and production of the product.
How do I make sure that the special hinges that are customized meet my needs?
Once IHINGES has produced a sample, it can be sent to you for trial fitting. Or you can send your product to us to help you test fit and improve it until it is installed successfully. And we will also make a simulation in the computer.
Can you customize several quantities of special hinges?
Yes, it is possible. Our aim is to solve customer problems and create value for customers. Several numbers of special hinges can also be customized. Of course, we will charge a reasonable fee.
What if I have a problem with my custom special hinges?
We will serve you to the end. Special customized hinges cannot be handled by other manufacturers. We will take care of the customer's problem to the end.
What is the lead time for customized special hinges?
This depends on the complexity of the customized hinges. Usually it takes 20~25 days. If it is a bulk order, the delivery time should be determined according to the quantity of customized hinges. We will give the customer an accurate delivery schedule according to the specific situation.
Send us a message if you have any questions or request a quote.