We can customize welded hinges or have them readily available from stock. We can provide high quality products and ensure that we offer favorable prices and shipment within the stipulated lead time.
You can request any customization for welded hinges. You can put your brand logo on the product. You can provide detailed drawings and produce according to the drawings.
Customizable

Fast Delivery
ODM & OEM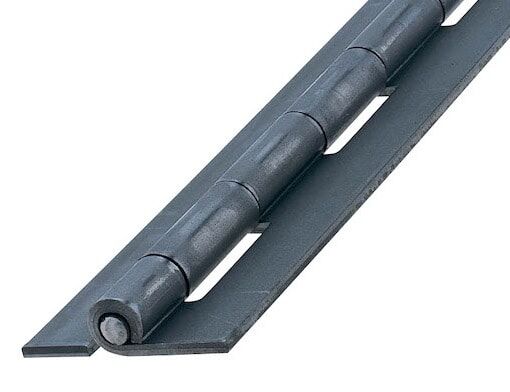 Weld On Hinge Specifications:
If you are a distributor, we have rich specifications for you to choose from; if you are a manufacturer, we can provide customized product service. We can customize the most suitable welding hinge for your equipment.
Short lead time
Rapid prototyping
Small batch customization
Weld On Hinges applications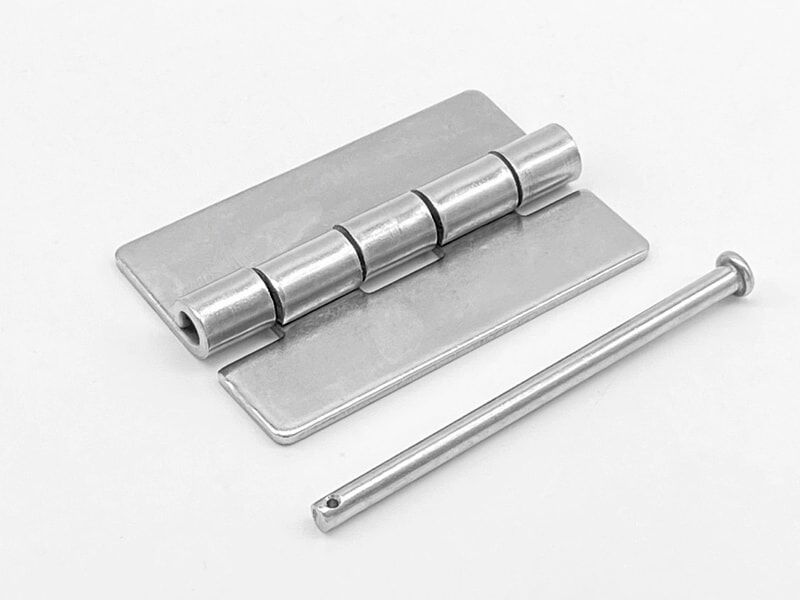 Weld on Hinges of Common Specifications
Commonly used welded hinges are fully stocked with no MOQ requirements. If we don't have the specifications you need, you can contact us for a custom order.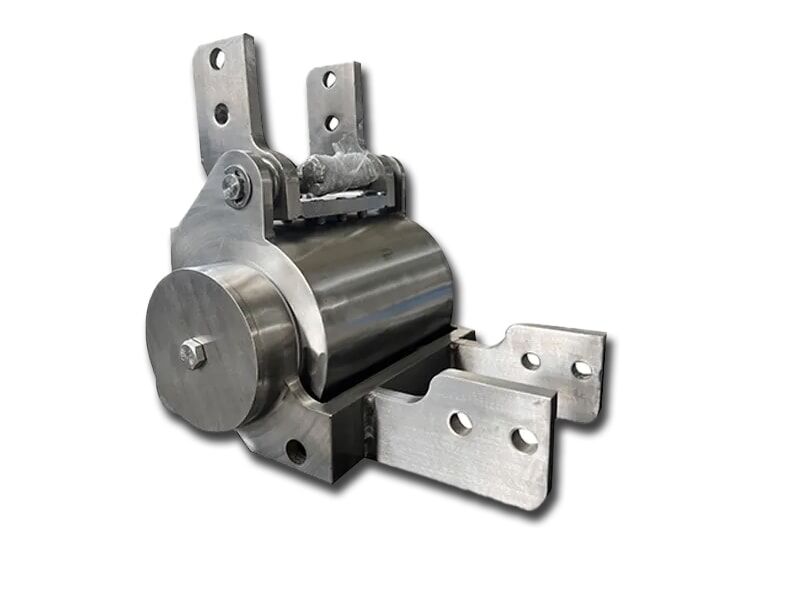 Heavy duty weld on hinges with built-in balancer
We customize the most common industrial welded hinges as well as the most complex heavy duty welded hinges with special features.
This is a customized weld on hinge professionally used for lid mounting on reactors with a built-in balancer. You can easily open and close the heavy lid.
Accept small batch customization
We don't require high quantities for customization and accept small quantities. The purpose is to meet the needs of DIY users.
Real Reviews from Real Customers
Here are some of the comments our customers made about our products.
IHINGES weld-on hinges have been a game-changer for our manufacturing plant. The durability and precision in their design are impressive. They've stood the test of time in our heavy machinery, and their exceptional quality has significantly reduced maintenance costs. I highly recommend IHINGES to anyone in need of reliable industrial hinges.
As a mechanical engineer, I've had the opportunity to work with various hinge manufacturers, but IHINGES truly sets itself apart. The precision and consistency in their weld-on hinges are unmatched. The ease of installation and the peace of mind knowing that these hinges will last for years make IHINGES my go-to choice for industrial hinges.
IHINGES has been a fantastic partner for our operations. Their weld-on hinges have proven to be incredibly reliable, even in the most demanding conditions. The customer support team is responsive and knowledgeable, ensuring a smooth experience from inquiry to installation. We trust IHINGES to keep our machinery running smoothly.
We know you might have more questions, so here's a list of the questions we get asked the most about weld on hinges.
What are weld on hinges, and how do they work?
Weld on hinges are mechanical joints that allow two parts to pivot relative to each other. They consist of two plates, one with a pin and the other with a barrel, which are joined by welding. When the pin rotates within the barrel, it enables the two connected parts to move.
What materials are commonly used for weld on hinges?
Weld on hinges are typically made from various materials, including steel, stainless steel, brass, and aluminum. The choice of material depends on factors such as load capacity, environmental conditions, and aesthetic preferences.
What are the key factors to consider when selecting a weld on hinge?
When choosing a welded hinge, consider factors like load capacity, hinge size, material compatibility with your application, corrosion resistance, and the type of movement required (e.g., butt hinges for swinging doors or piano hinges for continuous support).
How do I determine the appropriate size and load capacity for my weld on hinge?
To determine the right size and load capacity, calculate the weight or force your hinge needs to support and ensure the hinge's specifications, such as size and load rating, exceed these requirements. It's also important to consider the angle of rotation and the number of hinges needed for even load distribution.
Are there different types of weld on hinges available, and what are their applications?
Yes, there are various types of welded hinges, including butt hinges, continuous (piano) hinges, and strap hinges, each designed for specific applications. Butt hinges are commonly used for doors and cabinets, continuous hinges for lids and panels, and strap hinges for gates and heavy doors.
How should I maintain and care for weld on hinges to ensure their longevity?
To maintain welded hinges, periodically lubricate them with a suitable lubricant to prevent corrosion and ensure smooth movement. Check for signs of wear and replace hinges if they become damaged or loose. Regular maintenance will extend the life of your hinges and ensure their functionality.
Send us a message if you have any questions or request a quote.