Description
Our flatbed hinges in stainless steel are the ideal choice for durable and corrosion-resistant hinge solutions. These hinges are also similar to Rear tailgate hinges for special vehicles, which are used for outdoor special vehicles.
Features
Made from high-quality stainless steel, ensuring excellent corrosion resistance.
Available in three types: double wing with step, single wing with step, and flat type.
Easy installation and removal of the axle for convenient maintenance.
Welded curled section for added strength and stability.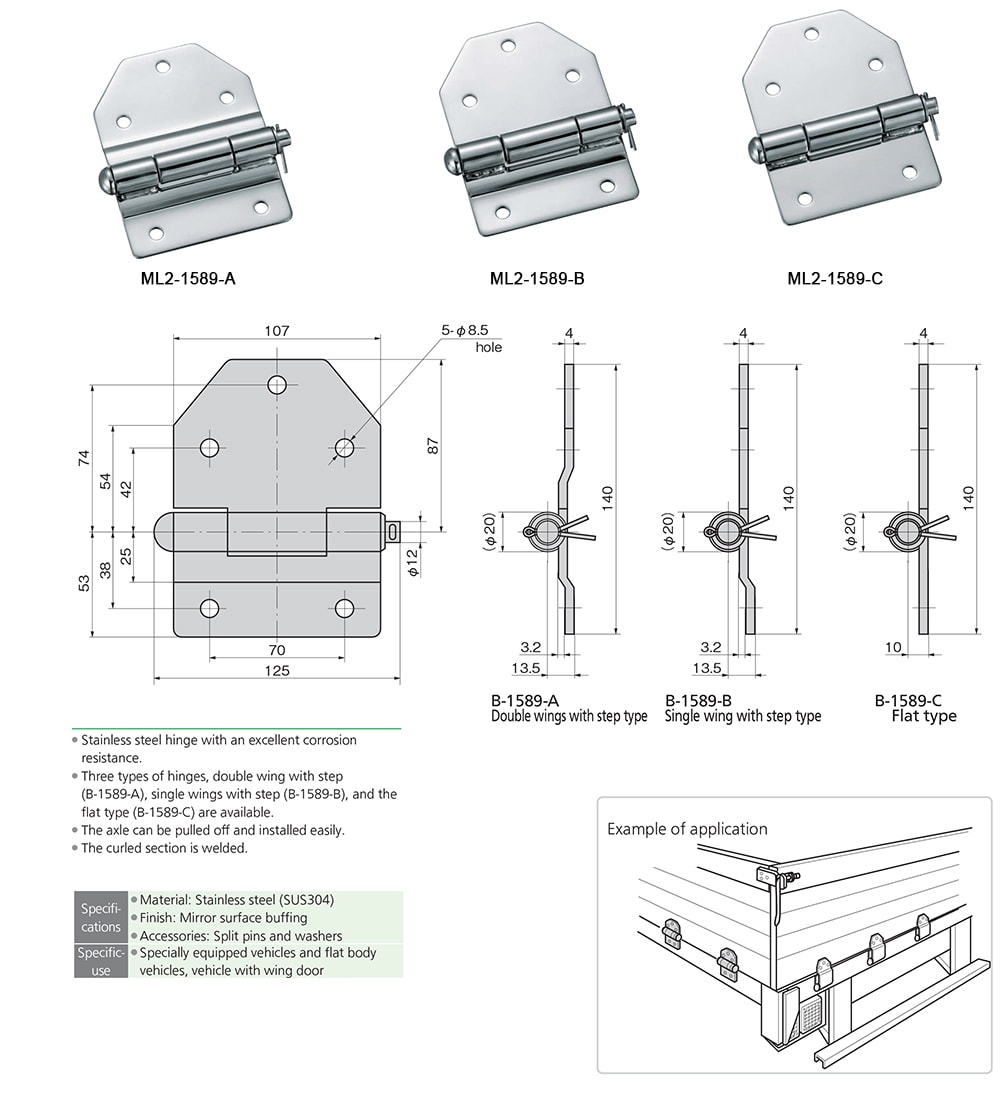 FAQs
What are the advantages of using stainless steel flatbed hinges?
The hinges offer excellent corrosion resistance and durability, ensuring long-lasting performance.
What types of hinges are available in stainless steel?
There are three types available: a double wing with a step, a single wing with a step, and a flat type, providing options for different applications.
Can the axle of the hinges be easily removed and installed?
Yes, the axle of our stainless steel hinges can be conveniently pulled off and installed, facilitating maintenance and adjustments.
What is the significance of the welded curled section in these hinges?
The welded curled section enhances the strength and stability of the stainless steel hinges, ensuring reliable performance in demanding conditions.
Are these stainless steel hinges suitable for outdoor or corrosive environments?
Absolutely! With their excellent corrosion resistance, these stainless steel hinges are specifically designed to withstand outdoor and corrosive environments. Providing long-term reliability.