Description
A multi-section stainless steel butt hinge is a type of hinge made from stainless steel and consists of multiple sections connected together. It is commonly used in various applications where corrosion resistance and durability are essential. These hinges differ from the heavy duty removable butt hinge in that they are removable.
Features
Stainless steel construction

: The hinge is made from high-quality stainless steel, providing excellent corrosion resistance and long-lasting durability.

Multiple sections

: The hinge consists of multiple connected sections, allowing flexibility and smooth operation.

Butt hinge design

: It features a classic butt hinge design, providing reliable support and stability for doors, cabinets, and other similar applications.

Easy installation

: The hinge is designed for easy installation, typically requiring screws or bolts to secure it to the door or frame.

Versatile applications

: The hinge is suitable for a wide range of applications, including residential, commercial, and industrial settings.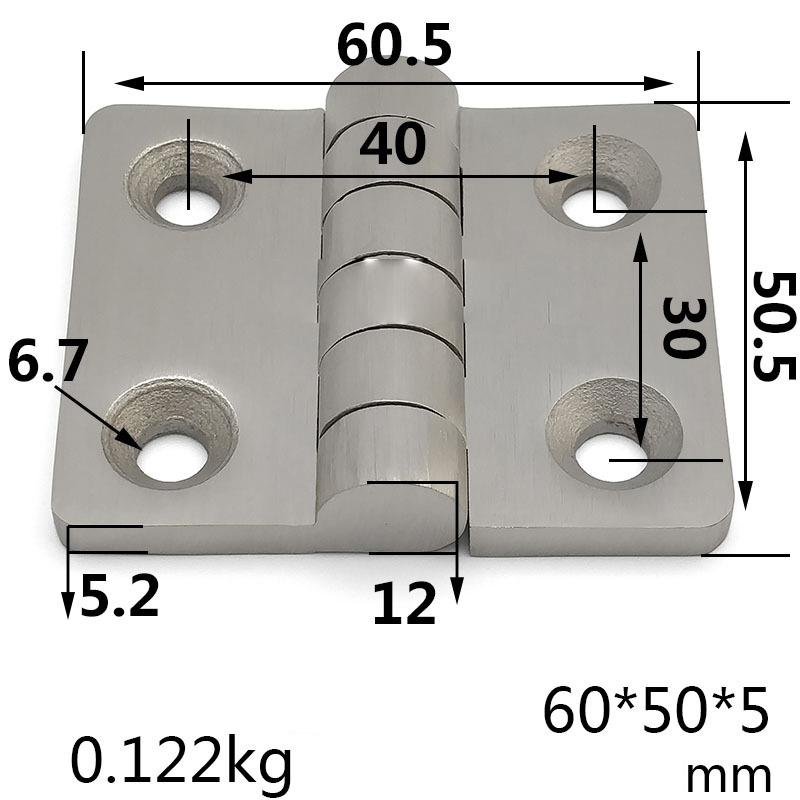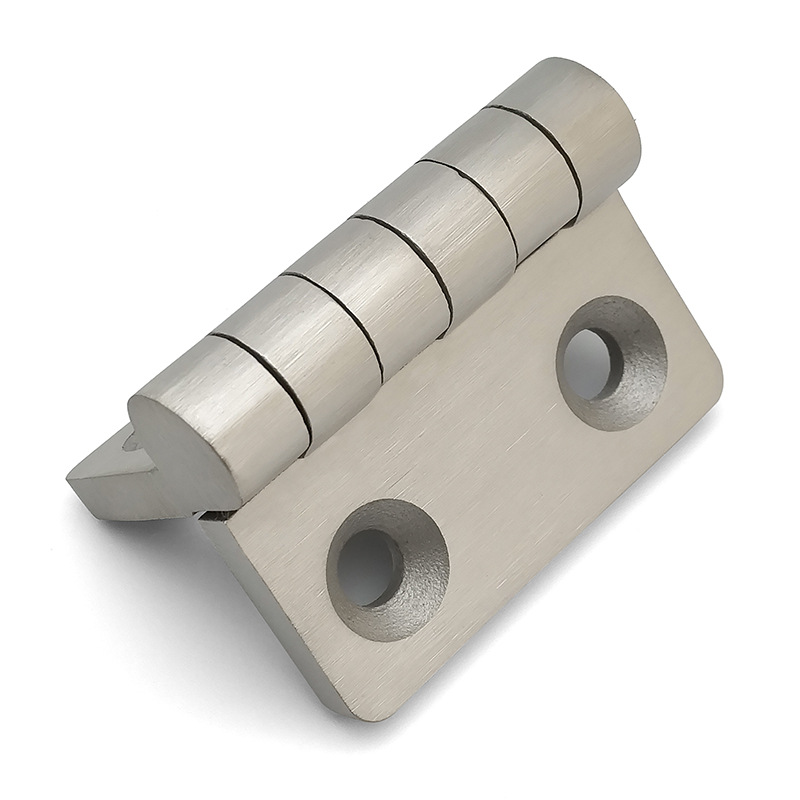 FAQs
What are the advantages of using a multi-section stainless steel butt hinge?
They offer superior corrosion resistance, durability, and flexibility due to their stainless steel construction and multiple connected sections.
How do I install a multi-section stainless steel butt hinge?
Installing a  butt hinge is typically straightforward and involves securing it to the door or frame using screws or bolts. Follow the manufacturer's instructions for proper installation.
What weight can a stainless steel butt hinge support?
The weight capacity of a hinge can vary depending on the specific model and manufacturer. Check the product specifications for its weight-bearing capabilities.
Can a butt hinge be used in outdoor applications?
Yes, the stainless steel construction of the hinge makes it suitable for outdoor applications as it provides excellent resistance against corrosion and harsh weather conditions.
Where can I purchase a stainless steel butt hinge?
The butt hinges can be purchased from hardware stores, specialty hinge suppliers, and online retailers. Check local suppliers or search online for options that meet your specific requirements.