Description
A spring latch hinge is a type of hinge equipped with a built-in spring-loaded latch mechanism. This mechanism enables the automatic closing and latching of doors or gates, enhancing convenience and security. This hinge is very different from the Removable stainless steel heavy duty hinge.
Features
1. Automatic closing and latching for effortless operation.
2. Secure hold to keep doors or gates closed and secure.
3. Versatile application in various residential, commercial, and industrial settings.
4. Easy installation with provided mounting screws.
5. Convenient integration of spring-loaded latch mechanism for added functionality.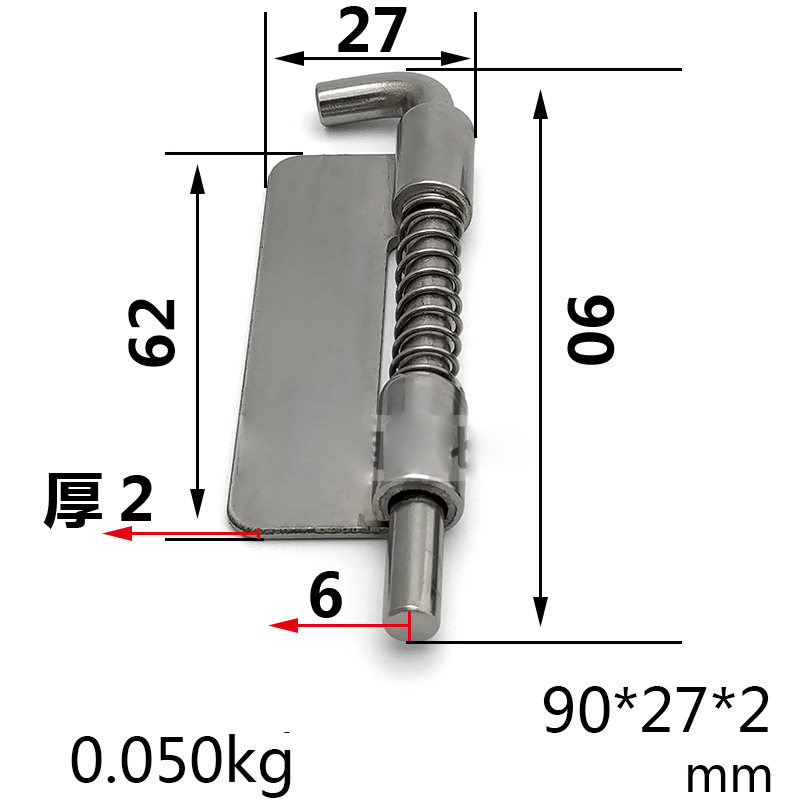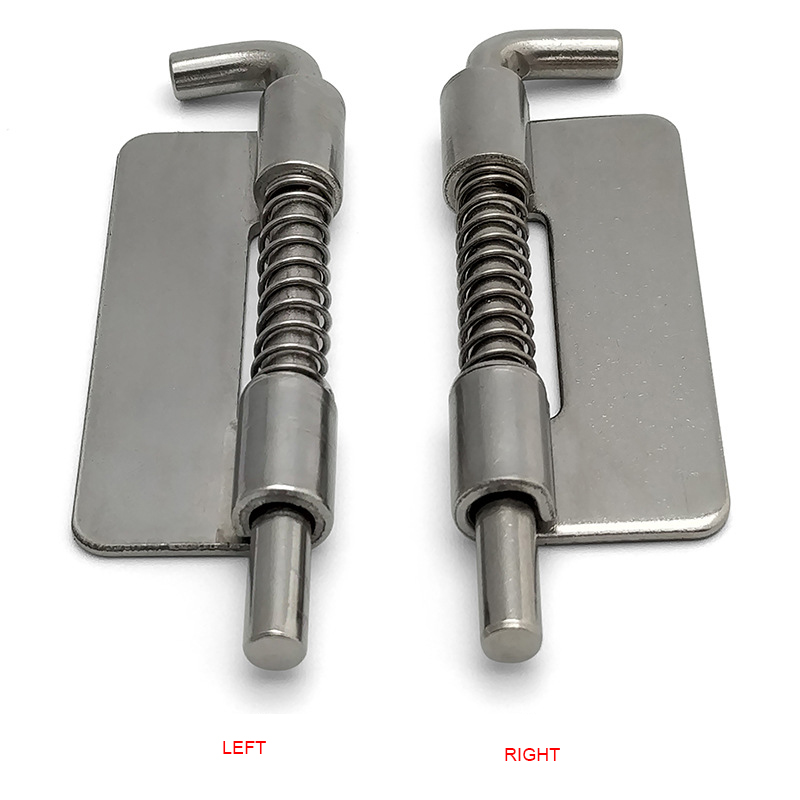 FAQs:
1. How does a hinge work?
– A spring latch hinge works by incorporating a spring-loaded latch mechanism. When the door or gate is closed, the latch automatically engages with a strike plate, securely holding the door in place.
2. Can I install a hinge on an existing door or gate?
– Yes, it can be installed on existing doors or gates. Ensure that the dimensions and specifications of the hinge match the ones you are replacing or installing.
3. How do I adjust the tension of a hinge?
– The tension of a hinge is typically not adjustable. It is pre-set to provide optimal performance. If you encounter any issues, it is recommended to consult the manufacturer's guidelines or seek professional assistance.
4. Are the hinges suitable for outdoor use?
– Yes, spring latch hinges can be used outdoors. However, it is essential to choose hinges made from corrosion-resistant materials, such as stainless steel or galvanized steel, to ensure durability and longevity in outdoor environments.
5. Can I replace the spring latch mechanism with a hinge?
– In most cases, the spring latch mechanism in a hinge is not replaceable or adjustable. If the latch is damaged or malfunctioning, it is generally recommended to replace the entire hinge to ensure proper functionality and security.