Description
These stainless steel bladed hinges are specifically designed for medical equipment, providing exceptional durability and reliability in demanding environments. These hinges are functionally identical to the Blade hinge in brass, except for the fact that they are made of cast stainless steel.
Features
Corrosion-resistant stainless steel construction ensures long-lasting performance.
Ideal for use in chemical warehouses where resistance to chemical exposure is crucial.
Withstand heavy-duty use and repeated door opening/closing without compromising functionality.
Versatile design suitable for both left and right-handed applications.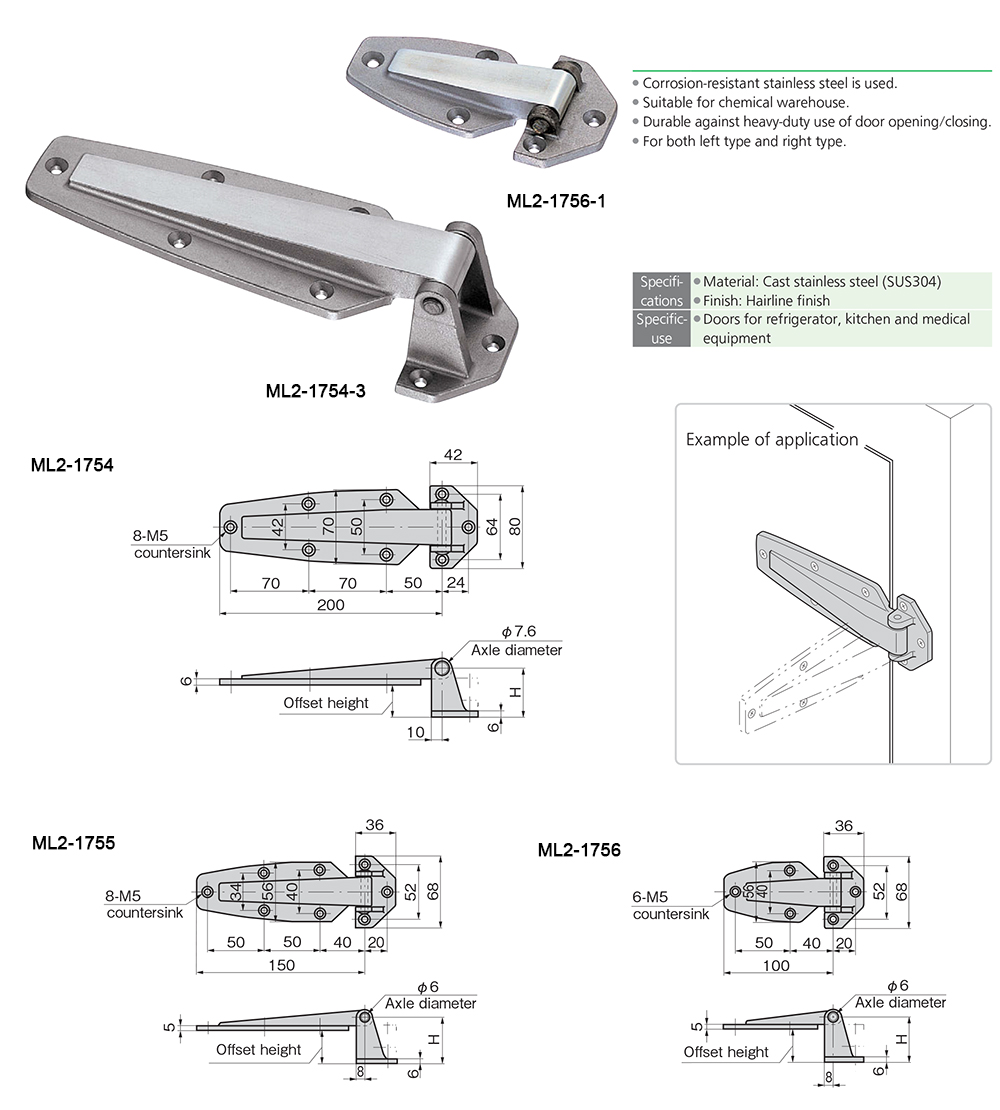 FAQs
1. Question: What makes stainless steel bladed hinges suitable for medical equipment?
Answer: steel bladed hinges are chosen for medical equipment due to their corrosion resistance and durability, ensuring reliable performance in demanding medical environments.
2. Question: Can stainless steel bladed hinges be used in chemical warehouses?
Answer: Yes, stainless steel bladed hinges are ideal for chemical warehouses as they are corrosion-resistant and can withstand exposure to chemicals.
3. Question: How durable are stainless steel bladed hinges against heavy-duty use?
Answer: Stainless steel bladed hinges are designed to withstand heavy-duty use, such as frequent door opening and closing, ensuring long-lasting performance in demanding applications.
4. Question: Are stainless steel bladed hinges available for both left-hand and right-hand doors?
Answer: Yes, stainless steel bladed hinges are versatile. And can be used for both left-hand and right-hand doors. Providing flexibility in installation.
5. Question: What are the benefits of using corrosion-resistant stainless steel for medical equipment hinges?
Answer: The use of corrosion-resistant stainless steel in hinges for medical equipment ensures longevity, reliability, and resistance to rust, making them suitable for sterile and hygienic environments.