Description
The stainless steel butt hinges you mentioned are manufactured using 304 stainless steel through a precision casting process. These hinges have a size of 75*50mm and a thickness of 6mm. They are designed with four pre-drilled installation holes and feature a brushed polished surface treatment, giving them a sleek and modern appearance.
Features
High-Quality Material: Constructed from 304 stainless steel, these butt hinges offer excellent corrosion resistance, ensuring long-lasting durability and suitability for both indoor and outdoor applications.
Precision Casting: The precision casting process ensures a sturdy and reliable structure, providing reliable performance for a variety of door and cabinet installations.
Optimal Dimensions: With a size of 75*50mm and a thickness of 6mm, these hinges are suitable for small to medium-sized doors or cabinets.
Four Installation Holes: The four pre-drilled installation holes facilitate easy and secure mounting, ensuring a stable and robust installation.
Brushed-Polished Surface: The hinges feature a brushed polished surface treatment, giving them an attractive and modern look that complements various architectural styles.
Smooth Operation: These stainless steel butt hinges are designed to provide smooth and frictionless movement, allowing for easy opening and closing of doors or cabinets.
Versatile Application: The hinges are suitable for a wide range of applications, including doors, cabinets, gates, and more.
Other structures of hinges such as Removable U-shaped concealed hinges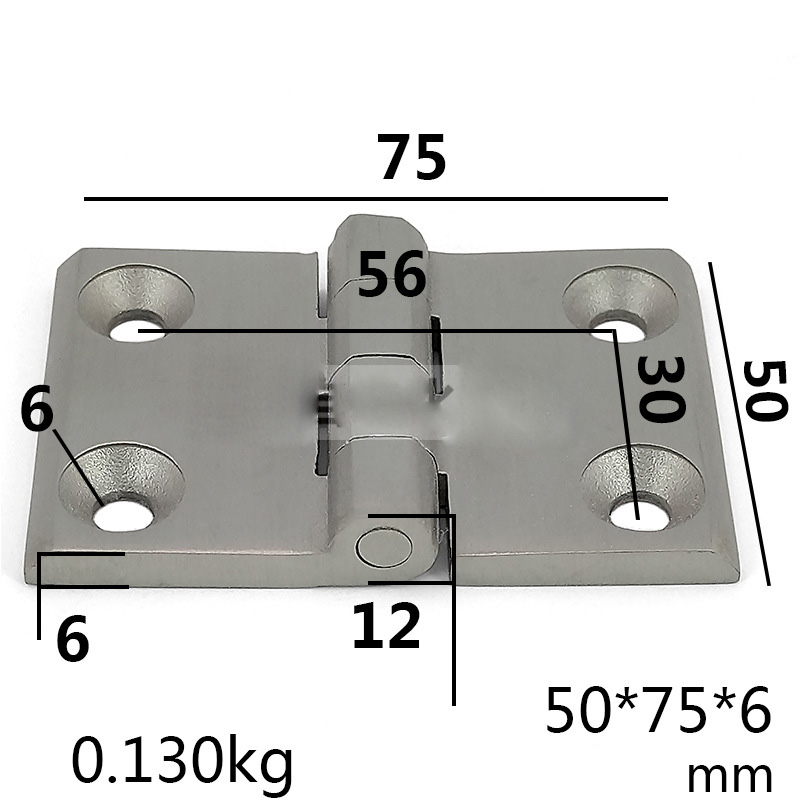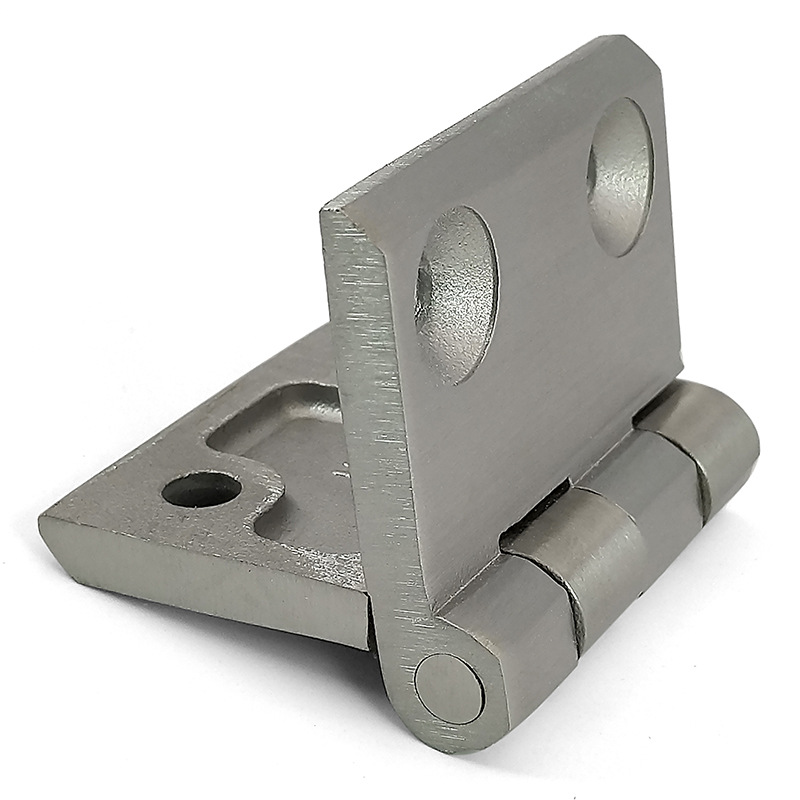 FAQs
How do I clean and maintain steel butt hinges?
To clean and maintain stainless steel butt hinges, use mild soap or detergent mixed with warm water. Gently scrub the hinges with a soft cloth or sponge, ensuring to remove any dirt or grime. Rinse thoroughly and dry with a clean cloth. Avoid using abrasive cleaners or brushes that could scratch the surface of the stainless steel. Regular cleaning and occasional application of stainless steel polish can help maintain the hinges' appearance and prevent tarnishing.
Can stainless steel butt hinges be used for exterior applications?
Yes, steel butt hinges are suitable for exterior applications. The 304 stainless steel construction provides excellent corrosion resistance, making them highly durable in outdoor environments. However, it's essential to consider the specific requirements of the application and consult with professionals or adhere to manufacturer guidelines to ensure proper selection and installation.
Are stainless steel butt hinges adjustable?
In general, are not adjustable. Their fixed design provides stability and strength, ensuring a secure connection between the door and frame. However, during installation, slight adjustments can be made to align the hinges properly for smooth operation. If adjustability is a crucial requirement, you may consider other hinge types such as concealed hinges that offer more adjustability options.
How many butt hinges are needed for a cabinet installation?
The number of hinges needed for a cabinet installation depends on the size and weight of the cabinet door. As a general guideline, two hinges are commonly used for standard-sized cabinet doors. However, for larger or heavier doors, additional hinges may be required to provide adequate support. It's important to consider the manufacturer's recommendations or consult with professionals to ensure proper hinge selection and installation for your specific cabinet.
Can stainless steel butt hinges be used for fire-rated doors?
They can be suitable for fire-rated doors, but it's crucial to verify their compliance with fire safety regulations. Fire-rated doors require hinges that meet specific fire resistance standards. It's recommended to consult with professionals or refer to fire door manufacturer guidelines. To ensure that the stainless steel butt hinges you choose are appropriate for fire-rated door applications.