Description
Truck deck door hinges are designed specifically for truck decks and provide reliable functionality. These hinges are made from corrosion-resistant aluminum, offering both durability and lightweight properties. The hinge design features tapered sides, prioritizing safety and simplicity in its design. Here is another T-shaped small door hinges for vehicles, also in aluminum, which has some similarities for reference.
Features
1. Made from corrosion-resistant aluminum, providing durability and lightweight characteristics.
2. Tapered sides of the hinges for enhanced safety and a streamlined design.
3. Specifically designed for truck deck doors, ensuring reliable functionality in demanding environments.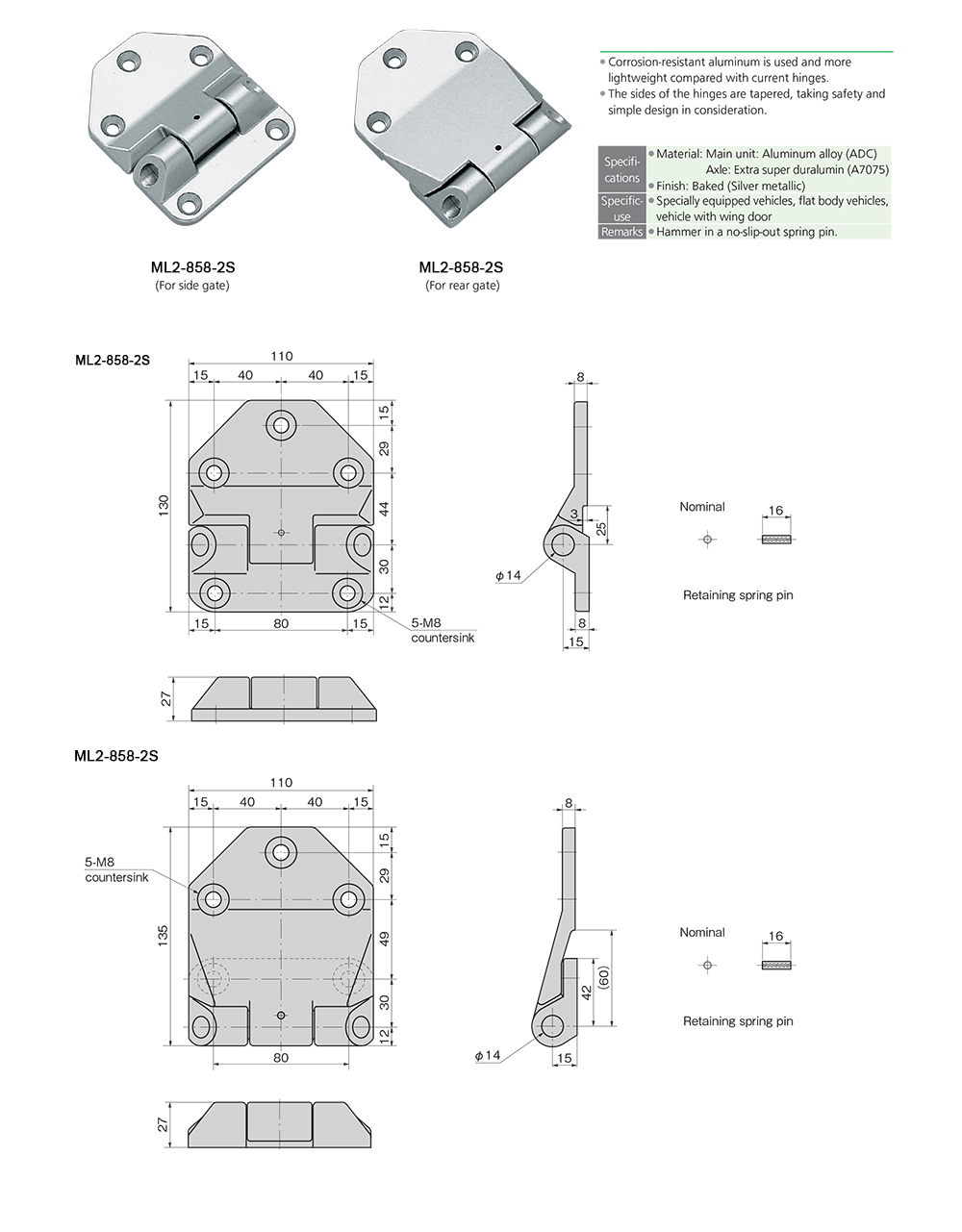 FAQs
Are truck deck door hinges suitable for different types of trucks, such as flatbeds or box trucks?
Yes, they are designed to be versatile and compatible with various types of trucks, including flatbeds and box trucks.
How do truck deck door hinges provide enhanced safety?
The tapered sides of the hinges contribute to a safer design by reducing the risk of accidental injuries and providing a streamlined appearance.
Can the hinges be used in corrosive environments?
Yes, they are made from corrosion-resistant aluminum, ensuring their durability and protection against corrosive elements.
Are the door hinges easy to maintain?
Yes, they made from corrosion-resistant aluminum require minimal maintenance. Regular cleaning and inspection are recommended to ensure their optimal performance.
Can the door hinges support heavy loads?
Yes, they are designed to withstand heavy loads typically encountered in trucking applications. The use of lightweight yet durable aluminum allows for reliable load-bearing capacity.