Description
Removable stainless steel butt hinges are hinges commonly used in doors and cabinets. They are designed for easy installation, maintenance, and repairs, allowing for quick disassembly without the need for unscrewing or dismantling. These hinges consist of two leaves connected by a removable pin or rod, providing smooth operation and durability. They are different from non-removable hinges like the Asymmetric stainless steel butt hinge.
Features
1. Easy installation and removal for convenient maintenance and repairs.
2. Constructed with durable stainless steel for strength and corrosion resistance.
3. Smooth operation for effortless opening and closing.
4. Versatile for use in various residential, commercial, and industrial applications.
5. Simplifies maintenance and repairs by allowing quick access to doors and cabinets.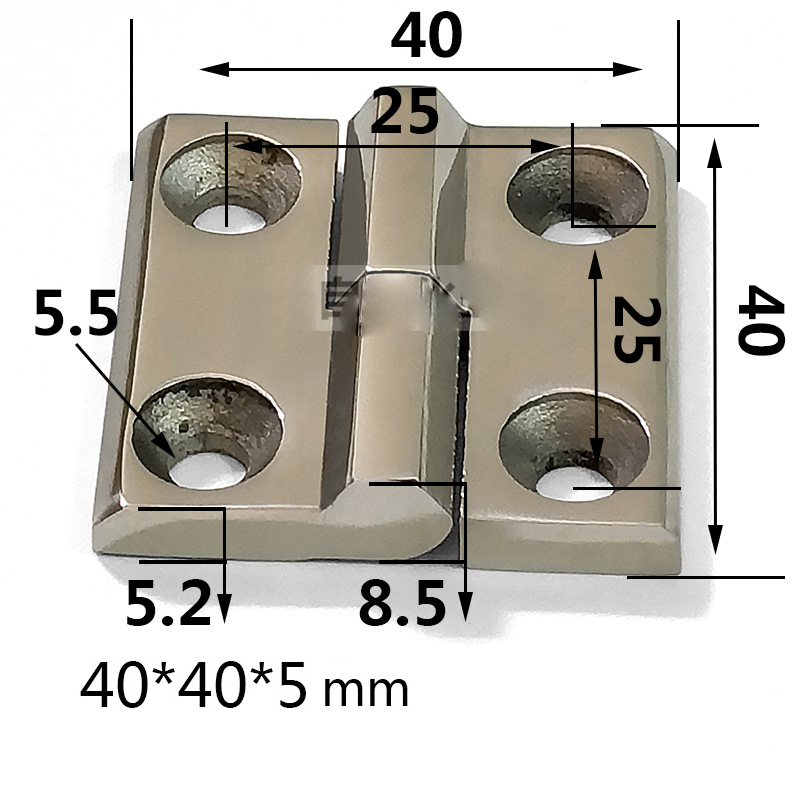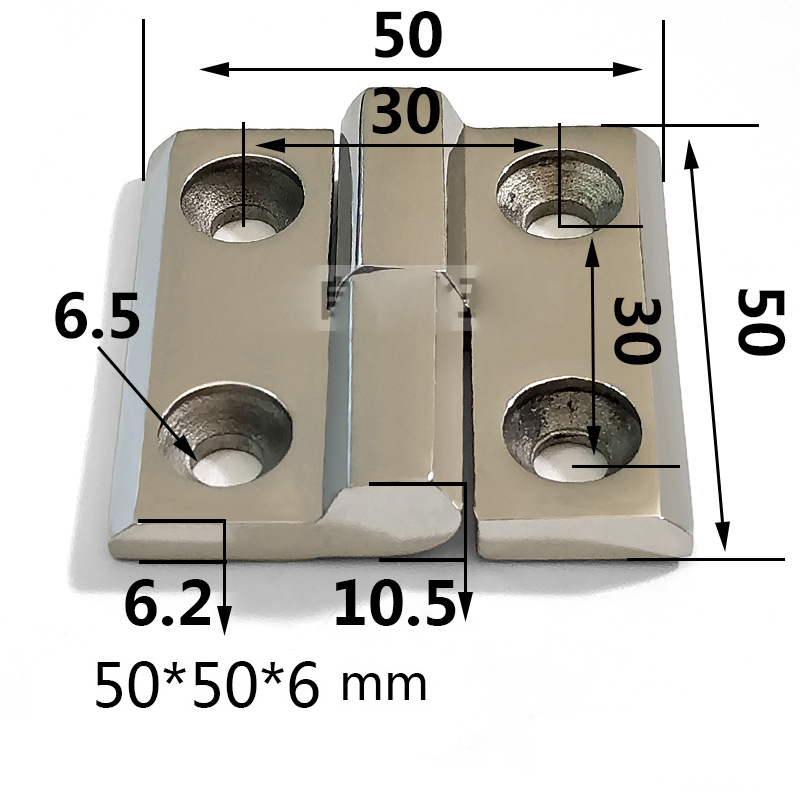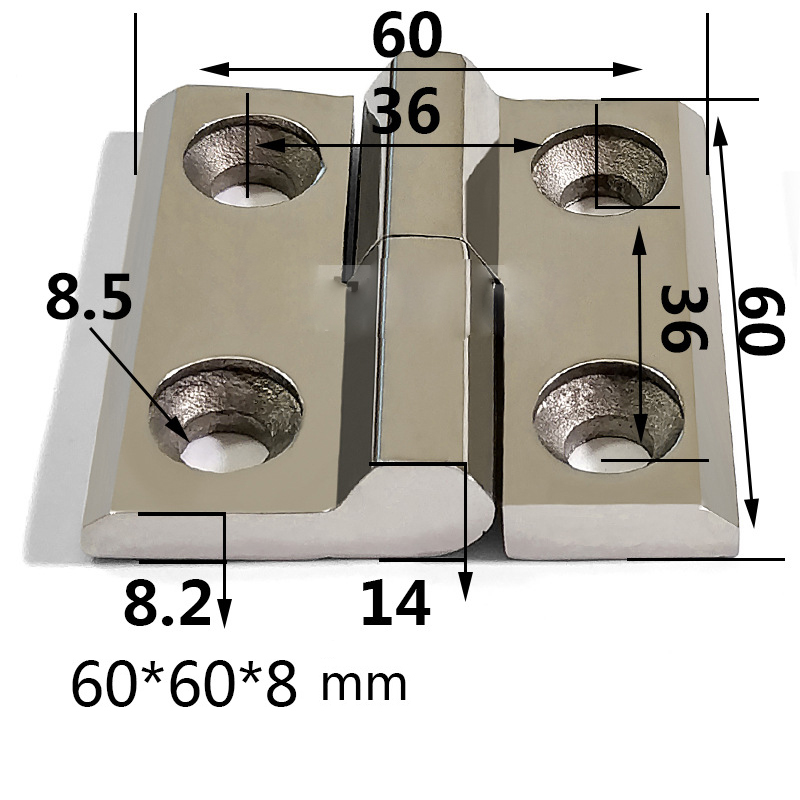 FAQs:
1. How do I remove a removable stainless steel butt hinge?
– To remove a removable stainless steel butt hinge, locate the hinge pin or rod and gently tap it out using a hammer and a small punch or screwdriver. This will disengage the hinge leaves and allow for easy removal.
2. Can I install steel butt hinges on existing doors or cabinets?
– Yes, they can be installed on existing doors or cabinets. However, ensure that the dimensions and specifications of the hinges match the ones you are replacing or installing.
3. Are removable stainless steel butt hinges suitable for heavy doors or cabinets?
– Removable stainless steel butt hinges are available in various sizes and weight capacities. It is important to choose hinges that are specifically designed to support the weight of your doors or cabinets. Check the manufacturer's specifications for weight limits and choose accordingly.
4. Can I replace a butt hinge if it gets damaged?
– Yes, if a removable stainless steel butt hinge gets damaged, it can be replaced. Simply remove the damaged hinge by tapping out the pin or rod and install a new hinge using the same process. Ensure that the replacement hinge matches the size and specifications of the original hinge.
5. Can I paint or finish the butt hinges?
– Yes, stainless steel butt hinges can be painted or finished. However, it is recommended to remove the hinges from the door or cabinet before applying any paint or finish. This ensures a clean and even application, avoiding any interference with the hinge's functionality.