In our daily lives, we often overlook the intricate details that hold our world together. Consider, for instance, the role of hinges. You might be thinking, "Hinges? Really?" But let me assure you, the importance of a hinge goes beyond just doors and cabinets. They are vital in the world of industrial manufacturing.
In response to what types of hinges are available in industrial manufacturing, here are a few types to recommend. These include continuous hinges (often referred to as piano hinges), friction hinges, heavy-duty hinges, welded hinges, brake hinges, living hinges, concealed hinges, and vane hinges.
The sheer variety might surprise you, and by the end of this read, I hope to expand your understanding of this underrated yet essential component.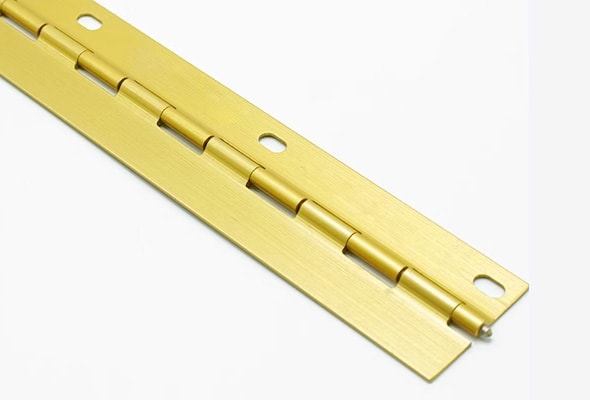 Are Continuous Hinges Suitable for Industrial Uses?
Continuous hinges, often referred to as piano hinges, are long, narrow, and often run the entire length of two objects. These hinges provide consistent support and are particularly beneficial when the weight is distributed evenly.
In the realm of industrial manufacturing, continuous hinges find their application in multiple areas. From heavy machinery doors to long panels on industrial equipment, they ensure a uniform force distribution, reducing wear and tear. Their long design means fewer screws or rivets are required, making them a sturdy and reliable choice.
What Are Friction Hinges and Where Are They Used?
Friction hinges are unique. Unlike their counterparts, they allow for smooth movement and can hold a position at any angle without any external support. This is due to the internal friction within the hinge mechanism.
For industries, these hinges prove invaluable. Think of adjustable machine guards or variable-angle panels on equipment. Friction hinges make it feasible for operators to adjust and position components with precision, without the need for additional support or tightening.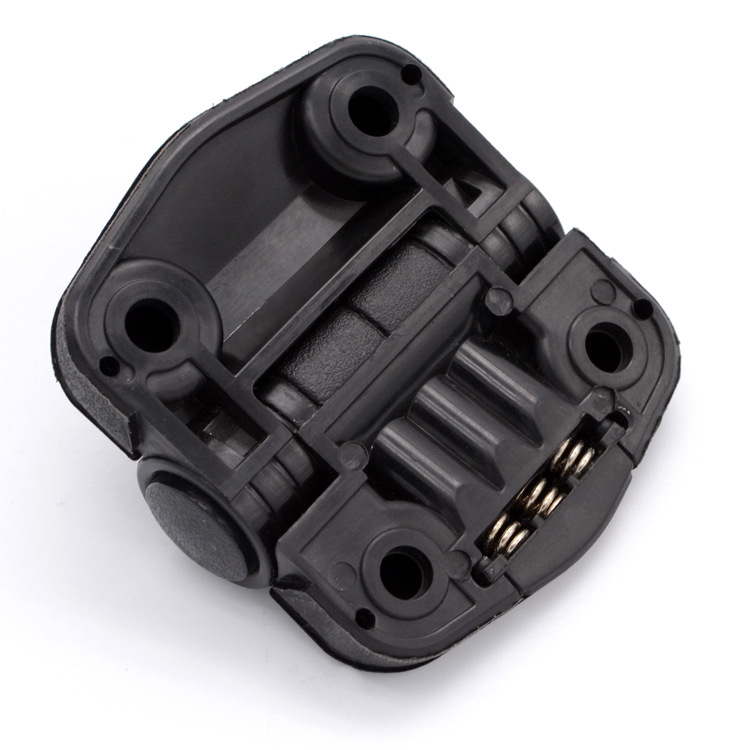 Do Heavy-Duty Hinges Play a Role in Manufacturing?
The term heavy-duty might sound intimidating, and rightfully so. Heavy-duty hinges are designed to support substantial weight, often in challenging environments.
In industrial settings, these hinges are a boon. Machines and equipment which undergo tremendous stress or bear heavy loads need robust support. Heavy-duty hinges offer just that. With their enhanced weight-bearing capacity, they are frequently used in large machinery doors, container attachment points, and equipment hatches.
Are Weld-On Hinges a Good Choice for Industrial Equipment?
Weld-on hinges, as the name suggests, are directly welded onto metal surfaces, eliminating the need for screws or bolts. This ensures a secure connection, crucial for high-stress environments.
For us in the manufacturing industry, weld-on hinges offer flexibility and durability. They're ideal for situations where a robust hinge connection is paramount, such as on heavy gates or machinery access points. Their direct weld ensures that they remain fixed, providing consistent support.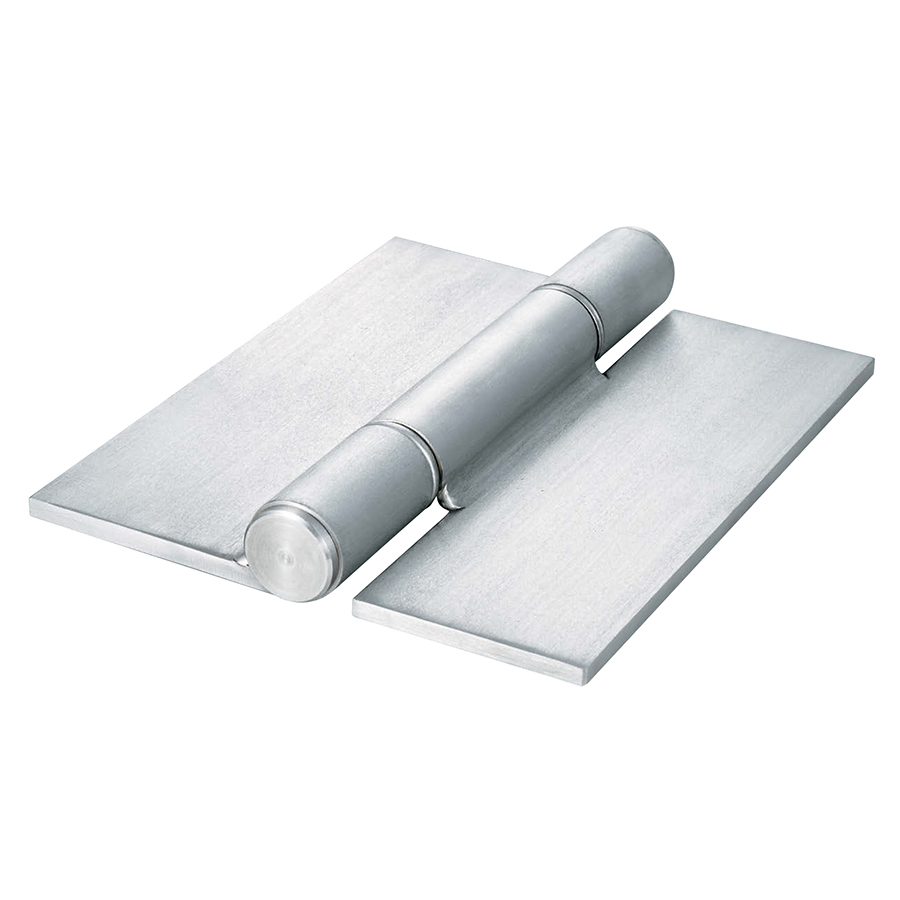 Why Consider Detent Hinges for Precise Applications?
Detent hinges stand out due to their ability to hold open or closed positions without the need for a mechanical latch. It's all about precision with these hinges.
In industries where precision is paramount, detent hinges come to the rescue. They can be seen in use on control panels, electronic interfaces, and precision machinery. Their distinct advantage lies in ensuring that doors or panels stay either fully open or fully closed, mitigating any potential operational errors.
Can Living Hinges Be Used in Manufacturing?
Living hinges are monolithic, thin sections of flexible material that connect two rigid parts. They're often made of plastic and are an integral component of many plastic assemblies.
While not as common in heavy-duty industrial equipment, living hinges find their place in manufacturing tools and aids. Think of lids on small toolboxes, covers on electronic control panels, or hatches on protective casings. Their ability to bend repeatedly without failure makes them a reliable choice for these applications.
How Do Concealed Hinges Benefit Industrial Applications?
Concealed hinges remain hidden from view when doors or panels are closed. They provide a clean, seamless appearance, ensuring the focus remains on the machinery or equipment design.
In industrial contexts, aesthetics might not be the primary concern, but safety and functionality are. Concealed hinges, with their hidden design, reduce the chances of accidental snags, making machinery operation smoother and safer. They're often found on control panels, equipment cabinets, and protective covers.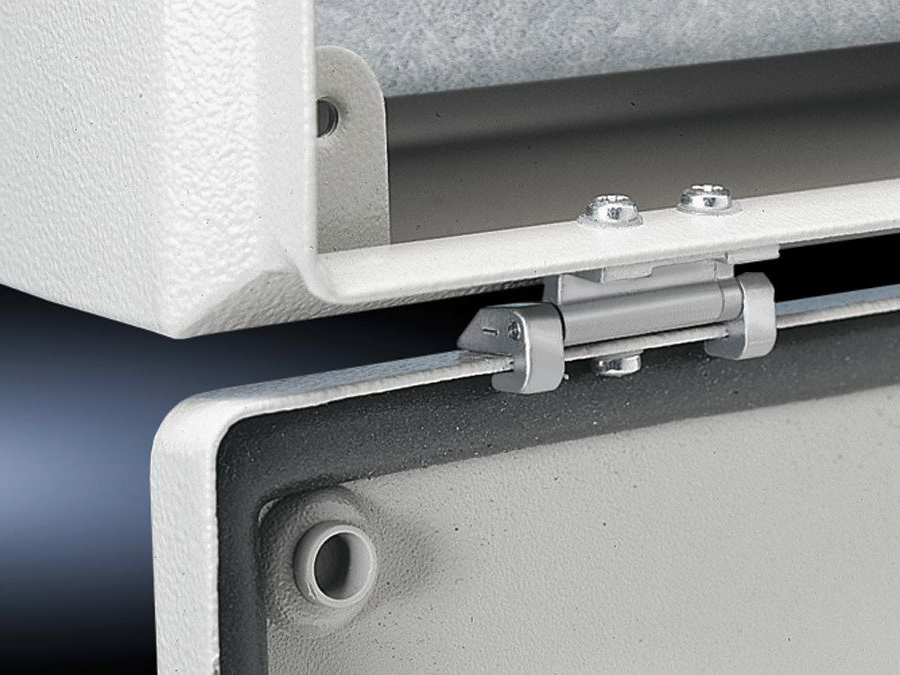 When Should Leaf Hinges Be Considered?
Leaf hinges, consisting of two plates (or leaves), are among the most common hinges. The simplicity of their design is their strength.
In our sector, simplicity often equates to reliability. Machines that require frequent access, like maintenance panels or machinery compartments, benefit from leaf hinges. Their straightforward design means fewer components to worry about, ensuring longevity and consistent performance.
Conclusion
Hinges might be small, but their role in industrial manufacturing is massive. From ensuring safety to enhancing functionality, their significance is unparalleled. I hope this dive into the world of hinges has given you a clearer perspective on their myriad applications in the manufacturing sector.
You might also be interested: