Customizing a stainless steel industrial hinge involves the following steps:
Determine the specifications
Before customizing a stainless steel hinge, you need to determine the specifications of the hinge, such as the size, material, finish, and load capacity.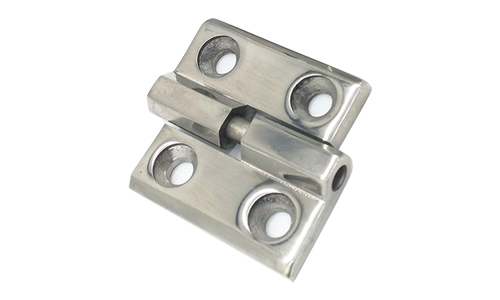 Choose a manufacturer
Select a manufacturer who specializes in custom stainless steel hinges. You can research online or ask for recommendations from industry experts.
Provide the specifications
Once you have chosen a manufacturer, provide them with your specifications and any other requirements. They will then create a design based on your specifications.
Review the design
Review the design provided by the manufacturer and make sure it meets your requirements. If you need any changes, communicate them to the manufacturer.
Place the order
Once you have finalized the design, place an order for the customized stainless steel hinges.
Quality control
Before delivery, the manufacturer should conduct a quality control check to ensure that the hinges meet the specifications and standards.
Delivery
The manufacturer will deliver the customized hinges to you, and you can then install them in your industrial applications.
It is important to choose a reputable and experienced manufacturer to ensure that you get high-quality custom hinges that meet your requirements and specifications. IHINGES is a professional manufacturer of stainless steel industrial hinges, if you have a need for custom hinges, welcome to contact us.