Stepping into the expansive world of industrial manufacturing, one cannot overlook the vital importance of component reliability. If one cog in the machinery fails, the whole production line can come to a standstill. What could be worse than a hinge failing at a critical moment? This brings us to the question at the heart of our discussion today. So, why should marine grade 316 stainless steel hinges be the hinge of choice for industrial manufacturing?
Choosing marine grade 316 stainless steel hinges for industrial manufacturing is pivotal due to their unmatched durability, resistance to corrosion, and adaptability to extreme conditions. Recognized for their longevity and minimal maintenance, these hinges stand out as a top-tier choice in ensuring efficient and smooth industrial operations.
Beyond the basics, let's delve into the nuances that truly elevate marine grade 316 stainless steel hinges above others. Join me on this exploration of material excellence in the industrial realm.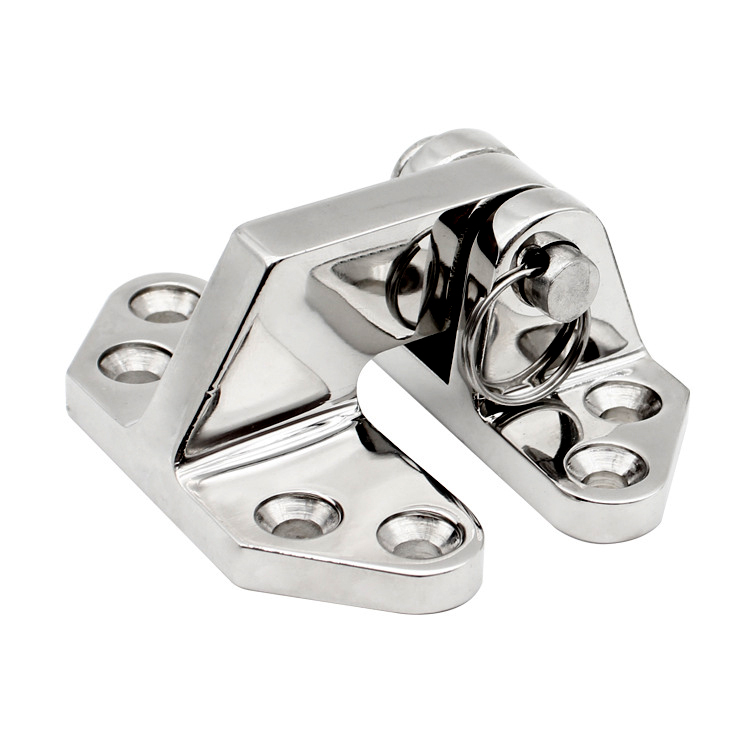 How Does Corrosion Resistance Enhance Industrial Value?
In the vast realm of industrial manufacturing, resisting corrosion isn't merely a benefit—it's often a necessity. Imagine a hinge corroding due to constant exposure to water or other corrosive elements. This would not only lead to decreased life span but might also endanger the entire operation.
Marine grade 316 stainless steel, owing to its alloy composition, especially the added molybdenum, exhibits heightened resistance to chloride-induced corrosion. This trait ensures longevity and minimal maintenance, making them a cost-effective and reliable choice in the long run.
What Makes Them Suitable for Extreme Conditions?
Working under extreme conditions—whether it's scorching heat, chilling cold, or high salinity—demands hardware that's tough and dependable. Not all hinges are up to this task.
However, marine grade 316 hinges demonstrate unmatched resilience in these tough scenarios. Their unique alloying elements grant them the strength to endure such conditions without degradation, ensuring the safety and efficiency of industrial operations.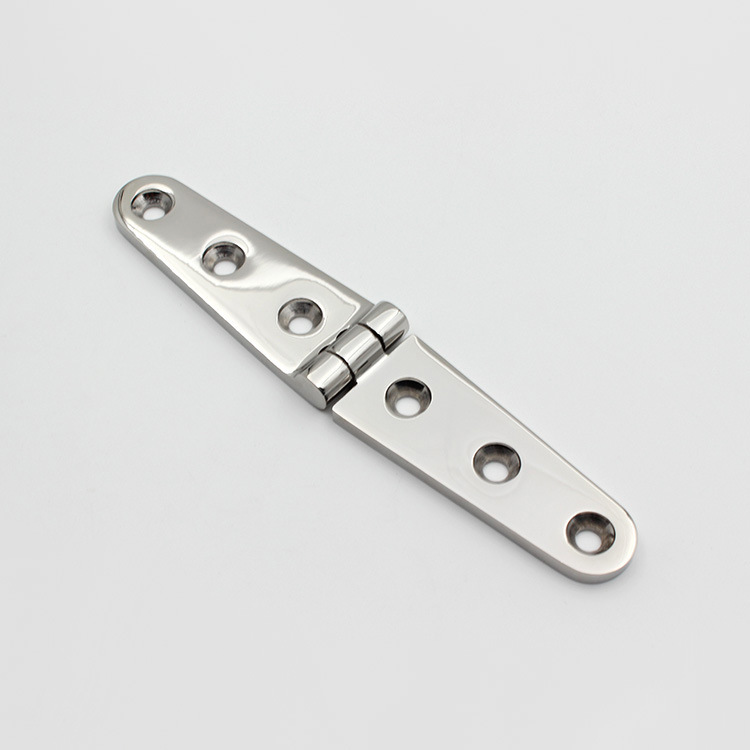 Are They Adaptable to Different Industrial Needs?
With a myriad of industries and diverse needs, adaptability is crucial. Hinges must fit seamlessly into a variety of applications without causing a disruption or demanding massive overhauls.
This is where marine grade 316 shines again. It allows for varied fabrication, welding, and finish options. So, irrespective of the precise industrial requirements, these hinges can be tailored to suit specific needs, maintaining both function and aesthetic appeal.
How Do They Fare in Terms of Strength and Durability?
Strength is the cornerstone of any industrial component. When operations run at high capacities, even the tiniest hinge needs to withstand intense pressures.
Marine grade 316 stainless steel hinges boast remarkable tensile strength. They're built to bear loads, resist wear and tear, and survive the test of time. This means fewer replacements, less downtime, and ultimately, more savings for the manufacturing sector.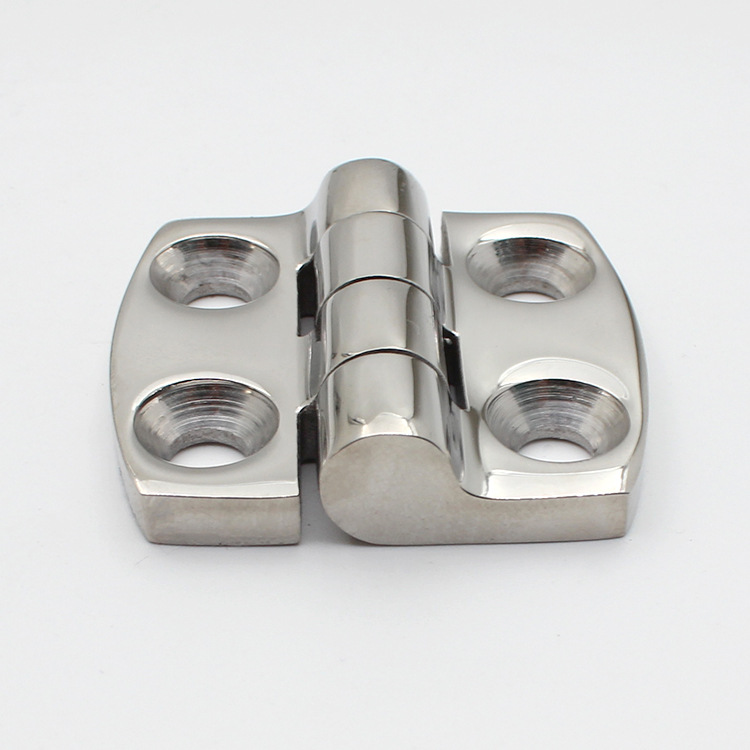 Are There Environmental Benefits?
As industries move towards sustainable solutions, every component, including hinges, comes under scrutiny for environmental impact.
The good news? Marine grade 316 stainless steel hinges are recyclable. Their extended lifespan means less frequent replacements, leading to reduced waste. Furthermore, the production processes for these hinges often adhere to eco-friendly protocols, making them a green choice for the conscious manufacturer.
How Do They Compare in Cost-Effectiveness?
Budget considerations are paramount in any industry. While upfront costs are essential, it's the long-term value that truly matters.
Though marine grade 316 stainless steel hinges might command a higher initial investment, their longevity, reduced maintenance, and adaptability ensure a more cost-effective solution over time. Their performance under pressure often translates to fewer operational disruptions, making them a financially sound choice.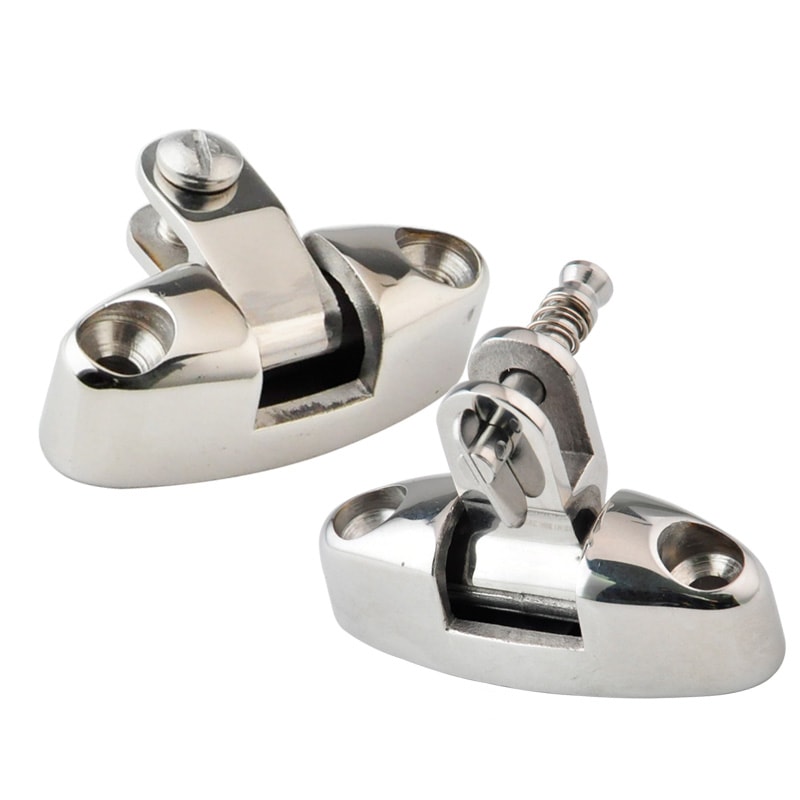 Maintenance and Care: Is It a Hassle?
For an industry, time spent on maintenance can often equate to lost productivity. Thus, the maintenance requirements of components become pivotal.
Surprisingly low-maintenance, marine grade 316 stainless steel hinges don't demand frequent interventions. Routine checks and occasional cleaning to remove accumulated debris or contaminants suffice, ensuring that industries don't lose valuable time on hinge upkeep.
Conclusion
In the intricate dance of industrial manufacturing, where precision and reliability reign supreme, marine grade 316 stainless steel hinges emerge as undisputed champions. Combining strength, adaptability, and durability, they ensure that the industrial realm's doors (literal and metaphorical) swing smoothly and efficiently. As we've explored, the benefits are manifold, making the case for their adoption in industries compelling and clear.
You might also be interested: