Description
Our one-touch stays for canopies offer a convenient and user-friendly solution for supporting canopy structures. These stays are designed to be easily operated with a single touch, providing hassle-free adjustment and secure locking. With their durable construction and reliable performance, they are an ideal choice for canopy installations.
Features:
One-touch operation for effortless canopy adjustment and locking
Steel bowl and plate spring mechanism for secure locking
Suitable for both left and right installation
Durable construction with chrome plating for long-lasting performance
Specific use:
The one-touch stays for canopies are specifically designed for use in canopy installations. They provide reliable support and convenient adjustment for canopies used in various applications, including measuring and communication equipment installations.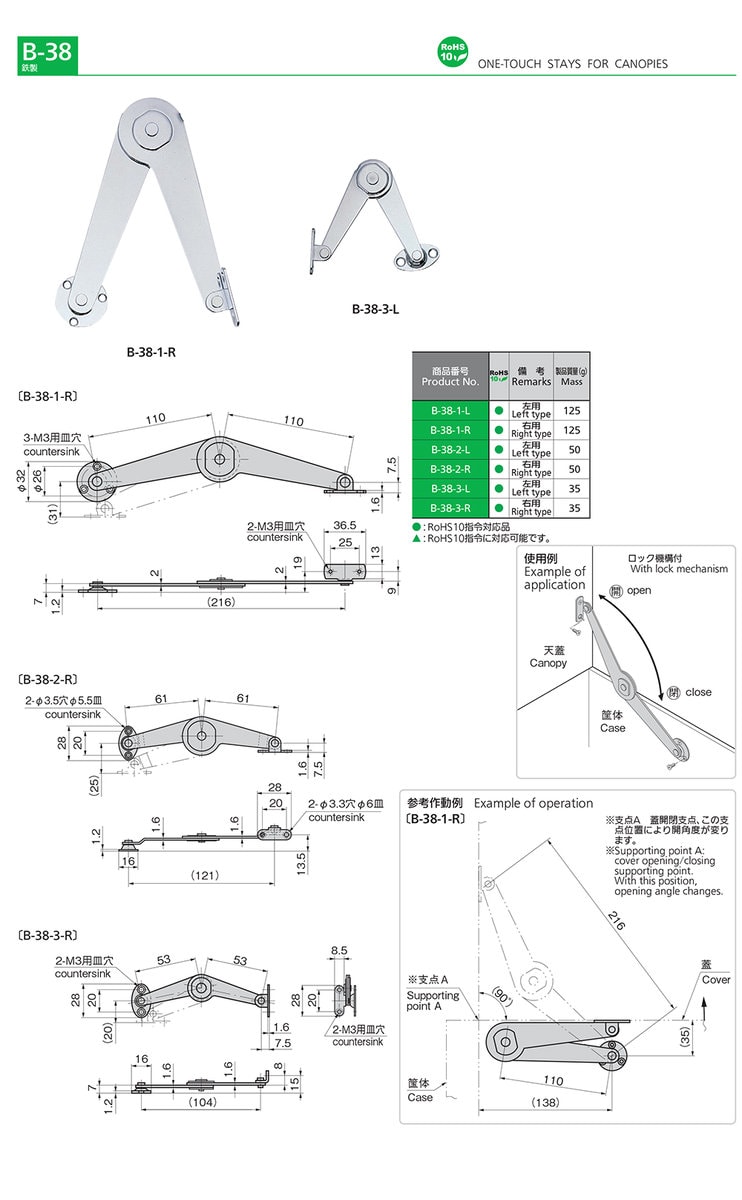 FAQs:
Q1: How do I adjust the canopy using the one-touch stays?
A1: Simply press the one-touch mechanism to release the lock and adjust the canopy to the desired position. Once in place, release the mechanism to securely lock the canopy.
Q2: Can I install these stays on both left and right sides of the canopy?
A2: Yes, these stays are designed to be suitable for installation on both the left and right sides of the canopy.
Q3: Are the one-touch stays durable enough for outdoor use?
A3: The one-touch stays are primarily designed for indoor use. For outdoor applications, additional protection against weather conditions may be required.
Q4: Can these stays be used for other applications besides canopies?
A4: While they are specifically designed for canopy installations, these stays can also be used for supporting other lightweight structures that require easy adjustment and secure locking.
Q5: Do the one-touch stays come with installation instructions?
A5: Yes, each set of one-touch stays includes installation instructions to guide you through the installation process.