Description
Introducing spring ups, a robust rotary door mechanism designed to revolutionize the opening and closing of various types of doors. With its new and improved torque curve, it offers enhanced performance compared to previous models. The product features a strong rotary reaction force, making it suitable for a wide range of applications. Customizable torque adjustments ensure optimal functionality based on the door's weight. Thanks to its non-staying design, spring-ups require minimal installation space. Adjust the screw plug to project between 9 to 12mm, and don't forget to install the safety cover for added protection. Upgrade your doors with spring-ups for efficient and reliable operation.
Features
Enhanced torque curve: Improved performance and functionality compared to previous models.
Powerful rotary reaction force: Enables the application to various types of door opening and closing mechanisms.
Adjustable torque: Customize the torque to achieve optimal operation based on the specific door weight.
Space-saving design: Requires less installation space due to its non-staying mechanism, ideal for compact installations.
Durable construction: Main body is made of zinc alloy (ZDC) and a stainless steel (SUS304) cover with an acrylic resin-baked coating for longevity.
Specific use
spring ups are specifically designed for applications such as specially equipped vehicles, lift-up doors, gate doors, and swing-up doors of vans. It provides reliable and efficient opening and closing mechanisms for these types of doors.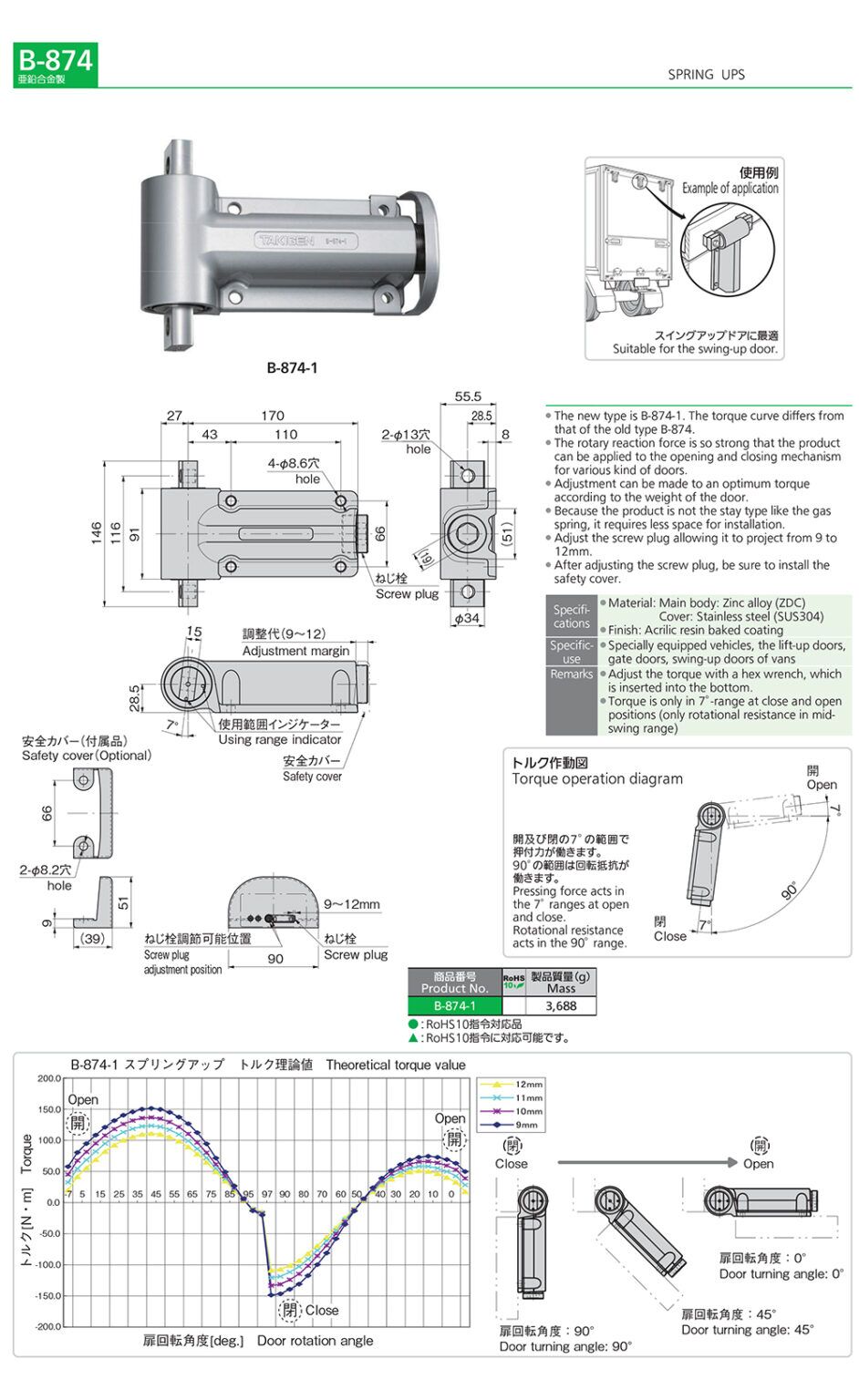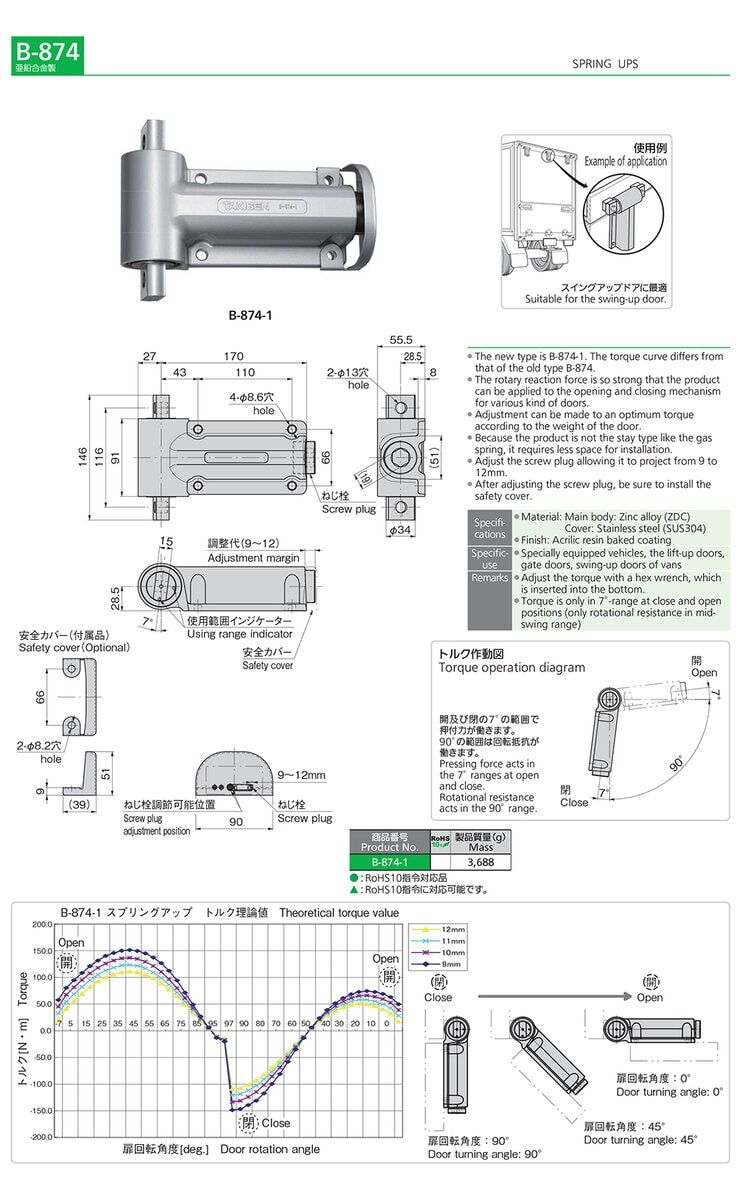 FAQs
1. Can I adjust the torque of spring ups?
Yes, the torque of spring ups can be adjusted using a hex wrench inserted into the bottom. This allows for customization based on the specific weight and requirements of the door.
2. Is spring ups suitable for heavy doors?
Absolutely! With its powerful rotary reaction force, spring ups can handle various door weights and provide reliable operation.
3. How much space is required for spring ups installation?
Due to its non-staying design, spring ups requires minimal installation space compared to other types of springs, making it suitable for compact installations.
4. What materials are used in the construction of spring ups?
The main body of spring ups is made of durable zinc alloy (ZDC), while the cover is constructed from stainless steel (SUS304) with an acrylic resin baked coating for added protection.
5. Does spring ups offer resistance throughout the door swing range?
spring ups provides torque only within a 7° range at both the close and open positions. It offers rotational resistance only in the mid-swing range, ensuring smooth operation.