Description
Truck tailgate hinges are durable and reliable hinges specifically designed for truck tailgates, providing smooth and secure operation. Here is a similar hinged truck deck door hinges. they are both used on special vehicles.
Features
Constructed with corrosion-resistant aluminum, ensuring longevity and resistance to rust.
Lightweight design compared to traditional hinges, minimizing overall weight and improving fuel efficiency.
Equipped with a safety pin mechanism for enhanced security and preventing accidental opening of the tailgate.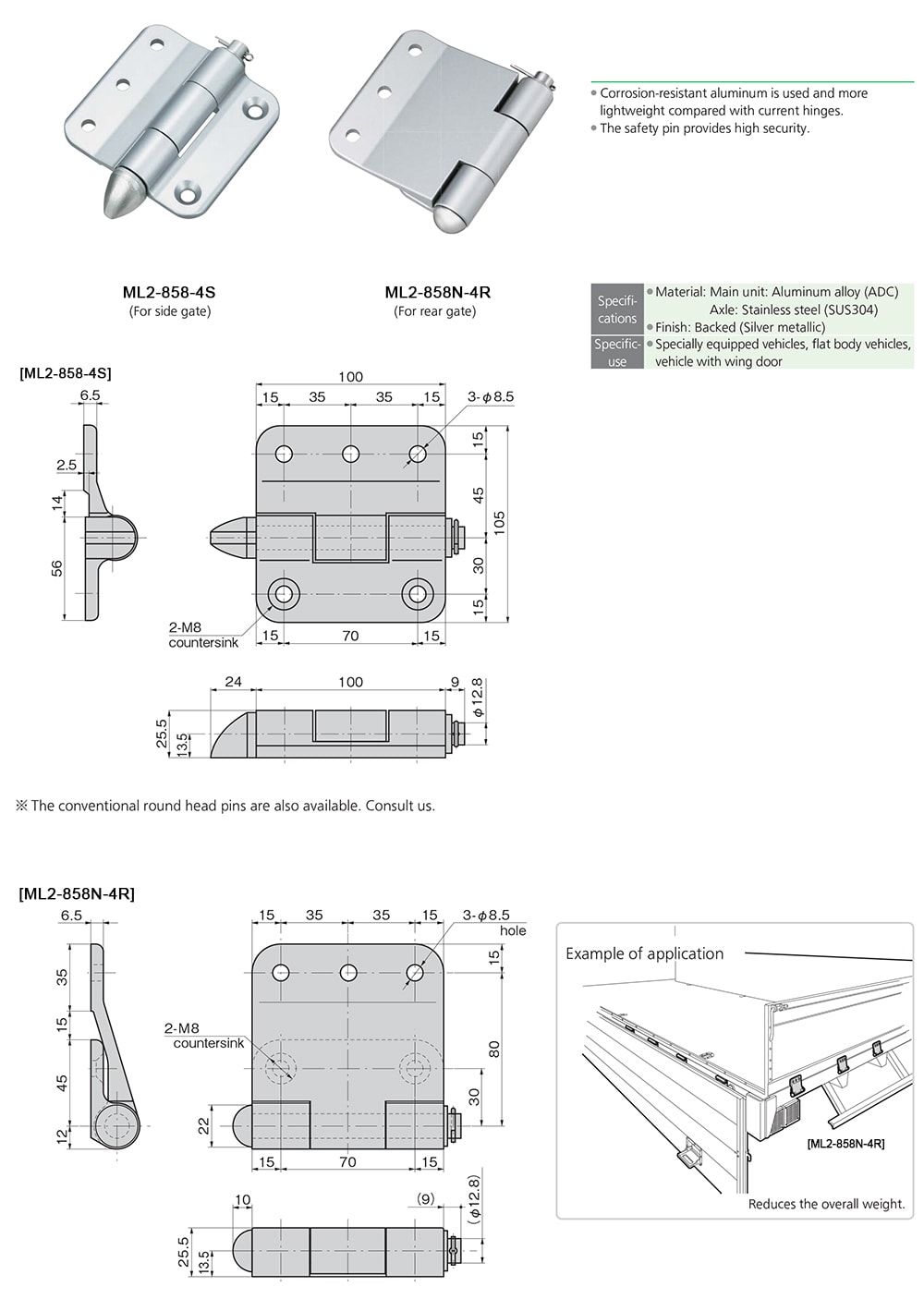 FAQs
How do truck tailgate hinges prevent corrosion and ensure durability?
They are made of corrosion-resistant aluminum, offering excellent protection against rust and ensuring long-lasting durability.
Is truck tailgate hinges compatible with different truck models?
Answer: Yes, They are designed to be compatible with various truck models, providing a universal fit for easy installation.
Can the hinges support heavy loads?
Absolutely! They are engineered to withstand heavy loads, ensuring reliable performance even in demanding conditions.
What is the role of the safety pin in the hinges?
The safety pin in the hinges adds an extra layer of security, preventing the tailgate from accidentally opening during transit.
Are the hinges lightweight?
Yes, They are made of lightweight materials such as corrosion-resistant aluminum, contributing to overall weight reduction and improved fuel efficiency.