Description
Cold Storage Room Hinges are specialized hinges used for doors in cold storage rooms, walk-in freezers, and other refrigeration units. These hinges are designed to withstand extreme temperatures and maintain a tight seal on the door to prevent heat exchange and maintain the desired temperature inside the storage area.
Cold Storage Room Hinges are typically made of stainless steel or other materials that can withstand low temperatures without becoming brittle or losing their strength. They often have a thicker gauge than standard hinges and are designed to be mounted flush with the door and frame. Some cold storage hinges also have built-in mechanisms to help the door self-close and maintain the seal.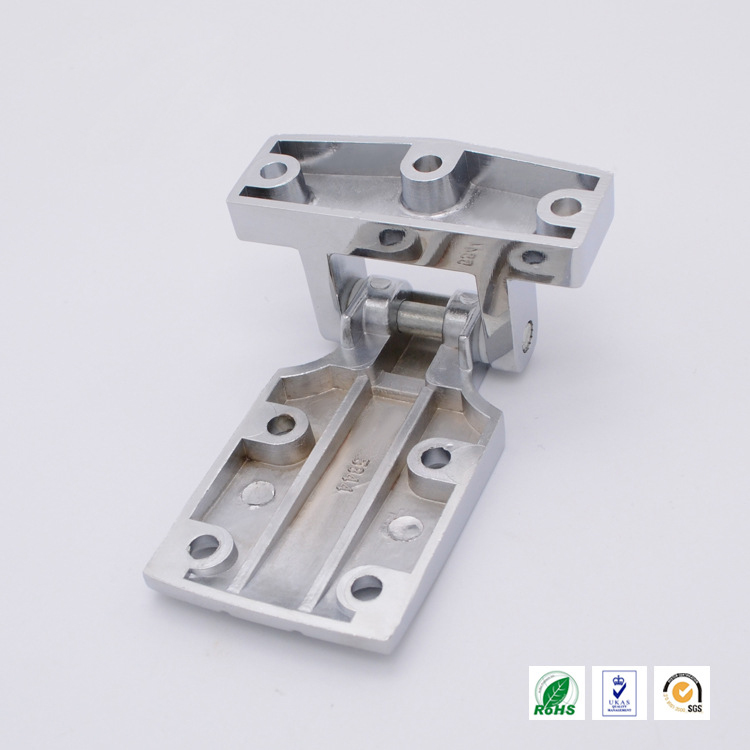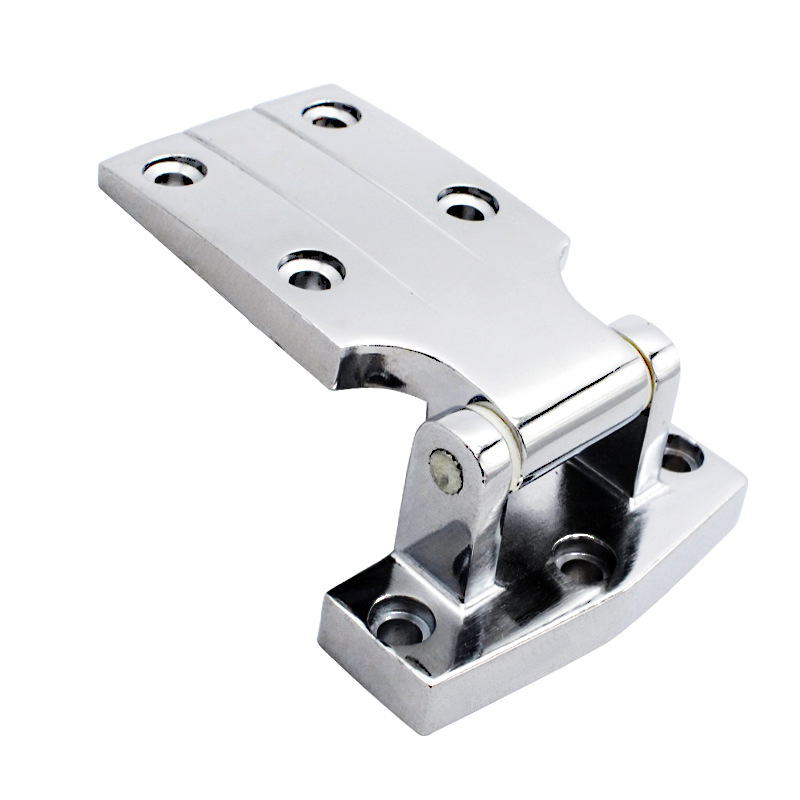 Features:
The main features of Cold Storage Room Hinges include their ability to withstand low temperatures, maintain a tight seal, and provide durability and strength. These hinges are typically rust-resistant, easy to install, and have a long lifespan. They may also come in different sizes and styles to fit different door and frame configurations. Overall, Cold Storage Room Hinges are essential components of any refrigeration system, helping to keep food and other perishables fresh and safe for consumption.
FAQs:
What are the different types of Cold Storage Room Hinges?
Cold Storage Room Hinges are available in a variety of types, including strap hinges, piano hinges, and concealed hinges. Strap hinges are typically used for heavier doors, while piano hinges are used for lighter doors. Concealed hinges are a popular option for their sleek, modern design.
What materials are used to make Cold Storage Room Hinges?
Cold Storage Room Hinges are typically made from materials that are resistant to corrosion and rust, such as stainless steel, brass, or aluminum. Some hinges may also be coated with a protective layer or finish to enhance their durability and resistance to environmental factors.
How do I select the right size Cold Storage Room Hinges for my door?
The size of the Cold Storage Room Hinge you need will depend on the size and weight of the door you are installing it on. It is important to carefully measure the door and frame to ensure that you select a hinge that will provide adequate support.
How do I properly install Cold Storage Room Hinges?
Proper installation of Cold Storage Room Hinges is critical to ensuring their long-term performance and durability. It is recommended that you follow the manufacturer's instructions carefully and seek the assistance of a professional if you are unsure of how to install the hinges properly.
How can I maintain my Cold Storage Room Hinges to ensure optimal performance?
Regular maintenance and cleaning can help to ensure that your Cold Storage Room Hinges continue to function properly over time. This may include wiping down the hinges with a clean cloth, lubricating the moving parts, and tightening any loose screws or bolts as needed. In addition, it is important to monitor the hinges for signs of wear or damage and to replace them as needed to prevent potential safety hazards.