Description
The click hinges are innovative industrial hinges designed to provide a compact and convenient solution for various applications. These hinges offer a unique mechanism that allows them to click at each 90° angle, thanks to the stainless steel ball. With their surface-mounted design, installation becomes effortless, requiring minimal space. The CLICK HINGES are made of durable zinc alloy (ZDC) and feature a chrome plating finish (MZCr), ensuring long-lasting performance and a sleek appearance.
Features:
Space-saving design: Requires less installation space compared to stay-type hinges.
Click mechanism: Each 90° angle is accompanied by a satisfying click, providing tactile feedback and secure positioning.
Easy installation: Surface-mounted type for effortless and hassle-free installation.
Durable construction: Made of high-quality zinc alloy (ZDC) for strength and reliability.
Sleek finish: Chrome plating (MZCr) offers an attractive appearance that complements various applications.
Specific use:
The click hinges are ideal for a range of industrial applications, including:
Hat racks
Service boxes of buses and trains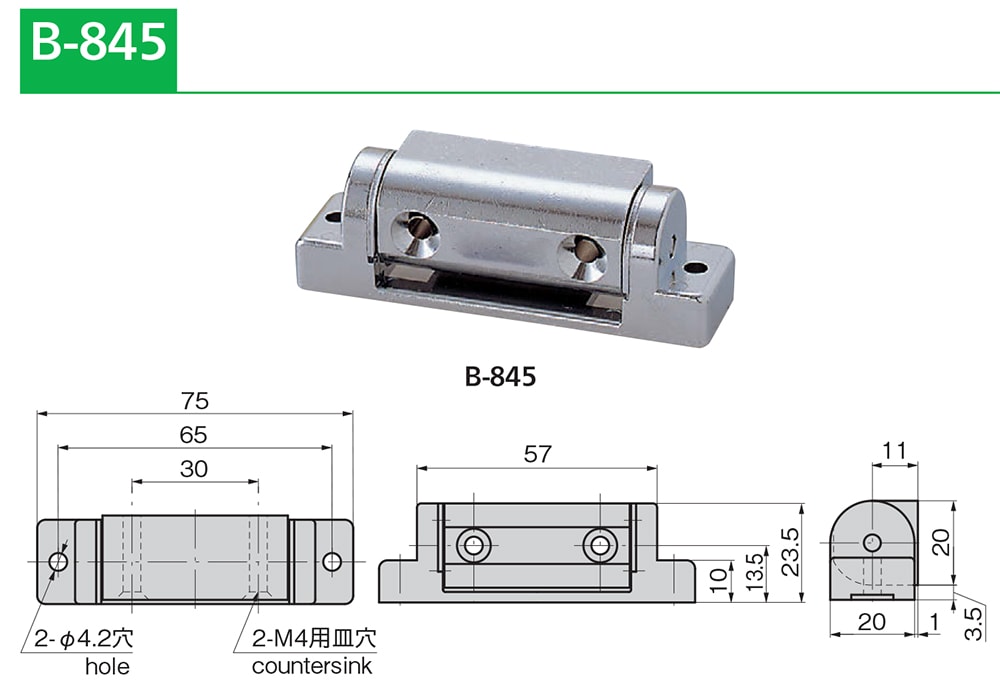 FAQs:
Q: Are the click hinges suitable for limited installation spaces?
A: Yes, the click hinges are specifically designed to require less space for installation, making them perfect for compact settings.
Q: How does the clicking mechanism work?
A: The click hinges feature a stainless steel ball that clicks at each 90° angle, providing secure positioning and tactile feedback.
Q: Are the click hinges easy to install?
A: Absolutely! The surface-mounted design of the click hinges ensures easy and straightforward installation, saving you time and effort.
Q: What materials are the click hinges made of?
A: The click hinges are constructed with durable zinc alloy (ZDC) material, known for its strength and reliability in industrial applications.
Q: Can I expect an appealing finish from the click hinges?
A: Certainly! The click hinges come with a chrome plating (MZCr) finish, offering both durability and an attractive appearance that enhances the overall aesthetics of your application.